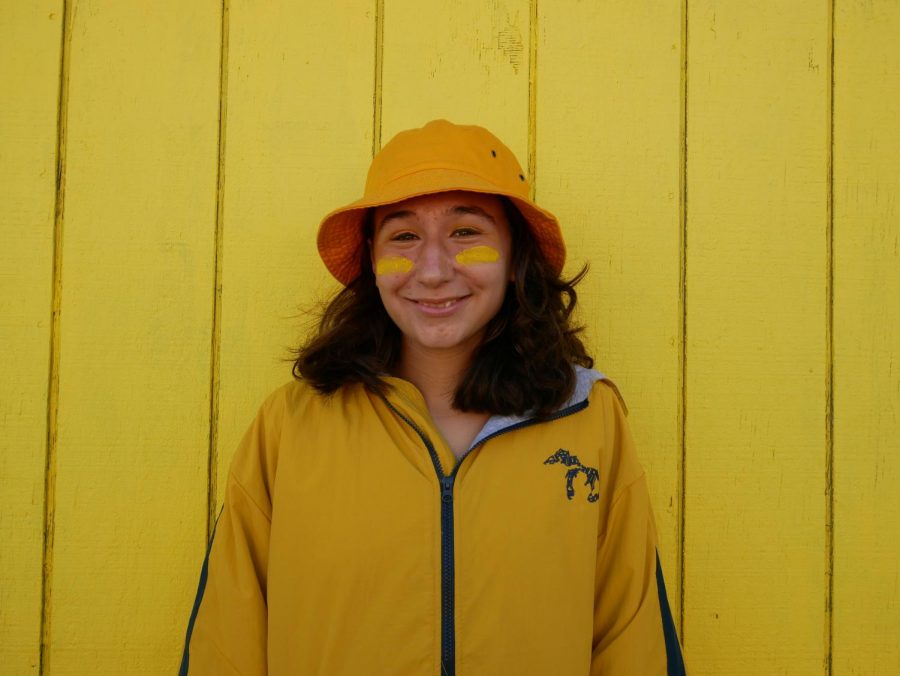 Louisa Ellison, is taking Journalism for the second year in a row. 
She is taking Journalism with the hopes of improving her writing but also because having an informed public is the key to change in politics and social norms. The country is at the brink of change and Journalism and an informed public help to propel it forward.
She was made Co-Editor in Chief this year and hopes to help the Journalism Class and Club to create and publish hard-hitting, accurate news.
Louisa loves writing but one of her favorite pastimes is reading. She loves to read so much that she created Raider Readers, the resident book club here at Roosevelt. In her free time, she plays soccer for the Varsity team
 and Varsity
track
. She also indulges her musical side by 
playing viola for the school orchestra, being in
 Tri-M (the Music Honor Society)
, and jamming with friends
. 
She is excited by the prospects of reporting the news accurately and can't wait for the new year to get started right away.
Louisa Ellison, Co-Editor in Chief
May 15, 2020

Student Essential Workers

(Story)

Dec 04, 2019

Anti-Semitism is Alive and Well thanks to False Political Advertising and Social Media

(Story)

Dec 04, 2019

Japanese Exchange Program Leads to Cherry Blossom Trees

(Story)

Dec 03, 2019

As Trump faces Impeachment Inquiry, Students and Teachers React

(Story)

Nov 13, 2019

Raider Relay Run

(Story/Media)

Sep 23, 2019

New Door Locks: Do They Make School Safer?

(Story)

Jun 07, 2019

Alabama Should not Restrict the Reproductive Rights of Women

(Story)

May 02, 2019

Students Anxiously Await Admissions Decisions after Scandal

(Story/Media)

Mar 22, 2019

Me Too – The Revolution We Were All Waiting For

(Story)

Feb 12, 2019

Ladies, It's Not Over Yet

(Story)

Jan 11, 2019

What It's Like to be Me: Being Bisexual

(Story)

Dec 14, 2018

Teacher Feature: Ms. Amie Littman

(Story)