Student Essential Workers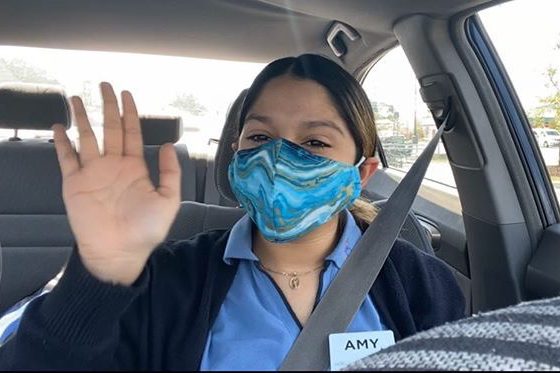 While most of the world is told to stay and work at home, there are some workers who cannot, such as Senior Amy Soto.
Some of our very own classmates have been deemed essential workers. According to the Congressional Research Service, an essential worker is "an employee that performs work involving the safety of human life or the protection of property."
We rely on them desperately for medical help during the pandemic, for food, and electricity. At ERHS, student workers comprise this industry.
Soto describes how a lot has changed in her job at Harris Teeters since the Coronavirus pandemic began.
During the school year, Soto only had time to work in the afternoon. Her hours have changed in light of the pandemic. She currently works 25 to 30 hours a week.
Soto remarks that with online school, "[she] can do her assignments whenever." This has allowed her more flexibility and time to work and "more money!"
Many new protocols have been added for the workers and for their customers' safety, including a mask on rule mandated by Governor Larry Hogan which requires masks in grocery stores, public transit, and retail.
"We have to wear masks and gloves. When coming into the store, [employees are] sanitizing carts and making sure everyone has a mask on."
Soto works closing shifts which involves sanitation of the store.
"It's a more risky job, we deal with cleaning and sanitizing everything after the store is closed. Making sure everything is cleaned and ready for the next day."
Everyday she is provided with masks and gloves, though she brings in her own mask that she made. At her job, she remarks that she is constantly sanitizing.
"After a good number of customers, I sanitize the register and the scanner."
These new precautions are part of what the CDC recommends for slowing the spread of COVID-19. Grocery store workers like Soto are responsible for "clean[ing] frequently touched shelving, displays, and reach-in refrigerator units nightly when closed to the public."
The key to keeping the stores open for consumers to buy their food revolves around essential workers working diligently in following the mandates of the governor and the CDC. It is not a glamorous job.
Her workload and duties have become more difficult.
Soto remarks that with the influx of customers and the reduced store hours, "there are definitely more employees [in the stores] because the stores are so crowded."
Soto also deals with restocking the shelves as a part of her job.
This can be scary, "that's when you're really close with consumers. Some people are ignorant and will be really close to you even though we enforce the six feet apart."
The job can be stressful. "Everyday you keep hearing how the number of cases just keeps going up. When you're working at a job, [it doesn't really hit you] until someone says thank you for your service."
"It makes you actually realize that you're risking your life."
During this stay at home order, student essential workers all across the country are rising to the challenges COVID-19 presents and keeping essential businesses open.
About the Writer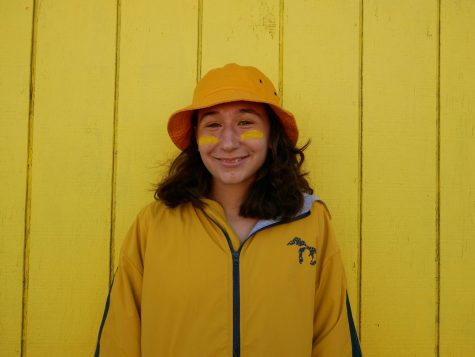 Louisa Ellison, Co-Editor in Chief
Louisa Ellison, is taking Journalism for the second year in a row.  She is taking Journalism with the hopes of improving her writing but also because...