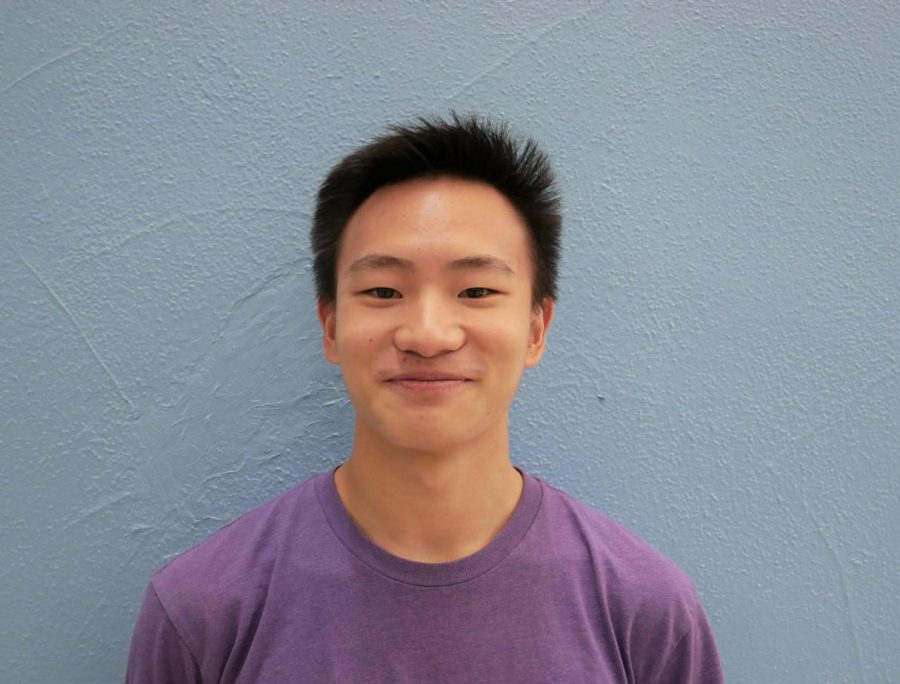 Co-Editor-in-Chief William Huang is a senior in the graduating year of 2021. He has been writing for the Eleanor Roosevelt High School newspaper,
The Raider Review,
since his junior year. His passion for writing spans multiple types of articles but he enjoys reporting on news topics the most; he likes that news articles have objective and subjective sides and tries to find the line between the two when he is writing. He also likes that news articles can inform others of untold truths.
During his free time, William enjoys challenging himself. He does not fear failing, rather, he regrets not even trying. He lives by Thomas Edison's famous quote, "I have not failed. I've just found 10,000 ways that won't work." One way he challenges himself is by competing in table tennis tournaments. While losses to him can be disappointing, he knows every loss takes him a step closer to winning. Other things he does during his free time include solving different puzzles and taking nature walks.
After high school, William strives to be a successful entrepreneur. He understands, however, that life may not always go as planned so his main goal is just to improve and appreciate his life every day and try to make a positive impact on others.
William Huang, Co-Editor-in-Chief
Nov 16, 2020

Freshmen Feel Distracted During Distance Learning

(Story)

May 30, 2020

Opinion on Online AP tests from an AP Tester

(Story)

May 16, 2020

Opinions on Online Teaching

(Story)

May 05, 2020

Booming Businesses?

(Story)

Feb 04, 2020

Opinion: The Airpods Pros Are Worth Buying

(Story)

Dec 17, 2019

Frozen II Movie Review (Spoilers)

(Story)

Dec 04, 2019

Students and Staff react to Yondr Phone Locking Bags

(Story)

Nov 18, 2019

Extracurriculars should not be a part of college admissions

(Story)

Nov 04, 2019

Inside the Planning of High School Nation Concert

(Story)

Oct 15, 2019

ERHS Students React to UBI

(Story)

Sep 23, 2019

Lack of Soap in Student Bathrooms Raises Concerns

(Story)