COVID-19's Latest Casualty: Snow Days
On February 1, 2021, schools across the country did not shut down despite having over six inches of snow. Counties such as Prince George's County had hinted at this possibility for a while on their website, stating that there could be a continuation of virtual instruction in situations that "may have closed school in past years." The proven feasibility of holding classes safely during inclement weather in the COVID-19 period has brought on the prospect that there may never be another canceled school day due to snow.
For many teachers in Eleanor Roosevelt High School(ERHS), the possible disappearance of snow days would make a negligible difference in their workload. While snow days do give Eleanor Roosevelt High School English teacher Ms. Abigail Holtz the relaxing opportunity to "sleep in a bit," she points out that "there is always more to grade and plan." Ms. Holtz clears the misconceptions of work-free snow days, stressing that she has "worked every snow day" while being a teacher. She does clarify that the "charm and levity" of snow days will be something she will miss if snow days disappear but emphasizes that whatever decision the county makes, the most important thing for her is that "safety and equity" are prioritized.
Many ERHS students also engage in school-related work, regardless of whether school opens or closes during a snow day. Senior David Premkumar expressed that even when school closes, he spends time to "catch up on studies." That is not to say there are no benefits of having a free day off. Premkumar acknowledges that there are some "hobbies" he will not be able to engage in if his school decides to open during inclement weather. Despite this, he prefers schools to open and teach through virtual learning if in-person class is not possible because he would rather "not make up days" at the end of the year. He feels that this is also the most appropriate decision because, with the possibility of distance learning, he does not "see a reason to close them[schools]."
The impact COVID-19 has had on our school lives is undeniable. The adoption of virtual learning during the pandemic is now likely to be continued to be utilized in future situations where otherwise schools would have closed. There are mixed feelings for this possibility, but one thing is for sure — the elimination of snow days will be one of the most lasting consequences of the coronavirus.
About the Writer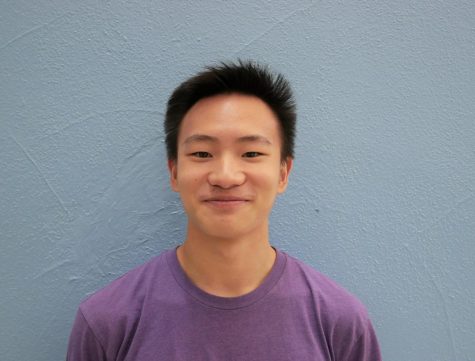 William Huang, Co-Editor-in-Chief
Co-Editor-in-Chief William Huang is a senior in the graduating year of 2021. He has been writing for the Eleanor Roosevelt High School newspaper, The Raider...