Class of 2020 Athletes Miss Their Senior Season Due to COVID-19
On April 28, 2020, the MPSSAA announced the cancellation of spring sports for the 2019-2020 school year due to COVID-19, ending the high school careers for many ERHS senior athletes.
Athletes strive to make the most out of their senior season. They're ready to experience their final moments representing their team, hoping to bring home a state championship for the school. They look forward to that last game, the last time wearing their uniform, their senior day, and just experiencing the fun and support of their team throughout the season. 
But for the class of 2020, these moments have been stripped away, and ERHS senior athletes had a lot to say about missing their final season.
"It's heartbreaking that us seniors won't be able to experience all the thrills and emotions of our last high school season," said softball captain Haley Zack. "We have been looking forward to this year for a long time and it's all gone."
For lacrosse captain Isabella Gandolph, losing the season was one of the most difficult things to lose her senior year. "We had a really good team and I knew we were going to do amazing, so it hurts not being able to see that happen."
Spring athletes also missed out on their senior game, which is typically the last home game of the regular season. "Losing out on our senior game is really difficult, especially seeing how much it meant to the seniors last year," Gandolph added. During the senior game, the underclassmen give the seniors gifts and posters and have a small gathering to celebrate the seniors' contributions to the team during their high school careers. "I remember praising the seniors every year at their senior game while we would all get them gifts, and it saddens me to not be given that same opportunity I had been waiting three years for," said Kai Merriman, another four-year member of the ERHS lacrosse team. 
For some senior athletes, their athletic careers were to end with their final high school game. Only some will go on to pursue athletics after high school, like baseball captain Todd Murphy. "I'm lucky because I get to play baseball in college, but a lot of these guys won't play for a team again. To see their dreams end is the hardest part of all of this," Murphy said.
Although their athletic careers were cut short, ERHS knows their spring teams would be extremely successful this year. We thank all of the 2020 athletes for their hard work and dedication to the athletic program throughout the years, and wish them all the best in their future endeavors.
About the Contributor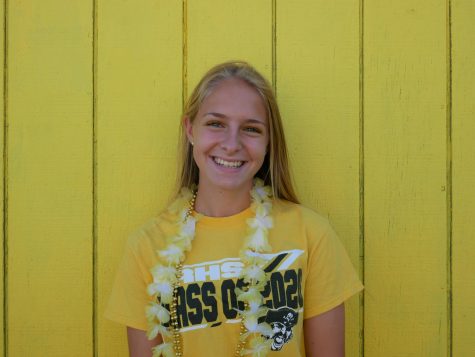 Madison Endres, Staff Writer
Madison Endres is a senior at Eleanor Roosevelt High School and a first year staff writer for the Raider Review Newspaper. She is also the captain of the...