Homework Blues
Hang on for a minute...we're trying to find some more stories you might like.
After a long and tiresome day at school, the first thing every student wants to do when they arrive home is obviously homework, right? There's so much learning to be done that it can't possibly be squeezed into a seven hour day.
Students today face rising pressures to look competitive on college applications, and they're pushing to take more advanced level courses. As a result, students are testing the limits of time management and self exhaustion. Not to mention the expectations to participate in extracurricular activities since they're supposed to be involved and well-rounded in their school community.
The question becomes, How much work is too much? What should students be held responsible for on a nightly basis?
Zion Albright, a junior in the Capstone program said she is "always stressed out" and would rate her average stress level for the year as a "seven."
"I've missed out on events and activities because of homework. Honestly, I don't know a person who hasn't. Missing fun experiences is a sacrifice I make for my grades, and I accept that. Luckily, I have a pretty good balance between work and play and don't miss out too much," explained Albright.
The issue often arises when the work for classes is compiled; she stated, "the homework given by teachers is reasonable. Each class takes 30 minutes to an hour. The problem comes from those hours adding up. I always have work for English that takes an hour to complete. It is a reasonable amount of time for an honors English class. It just becomes too much when you add it to the other 2 hours of homework from other classes."
Haley Zack, a fellow junior in the Science and Technology program, had a similar sentiment.
"I struggle to manage my time. Most of the time I end up doing work last minute."
Juniors aren't the only ones battling time management and stress. Senior Diana Moneke explained that she usually has "4-6 hours" of homework a night and she's had to really just "focus on academics."
Moneke elaborated, "I felt miserable because I'm missing teenage years over a class that won't even pertain to anything in my future."
When asked if she felt it was worth it, her initial response was a simple, "no."
She continued saying, "I mean yea I have high academics I can put on paper, but I also have poor mental health now."
However, not all students have succumbed to the stresses and pressures of the workload.
James Pringle, a Science and Technology senior, said "the workload hasn't been unbearable" and rated his average stress level as a "5."
Freshmen Haley Bateman and Amy Lepore expressed similar sentiments, stating their workload is fair.
Ms. Salwa Shan, a biology and AP Biology teacher, said that when it comes to homework she thinks it can be useful "for certain skills to be reinforced, or an advanced class where…we don't have time to get to content."
However, Ms. Shan empathized with student's struggles to keep up with the workload.
"I spent a lot of time doing homework…on average, probably around 5-6 hours a night." She elaborated that it was worse around AP time, but she definitely spent "a solid 4 hours" studying.
Her advice to students is to "really think about what advanced courses you want to take" and why you're taking them. They should consider "the time it takes to keep up" and look ahead to "what your schedule is going to look like."
Ultimately, everything comes down to balance. So as the school year winds down to a close and students look ahead to their upcoming challenges, remember to take on what you can handle. It does you no good to compare yourself to others and push yourself beyond your limits just because you think it will please someone else. The homework struggle is real for us all, but it's one that students and teachers can learn to compromise on and tackle together.
About the Contributors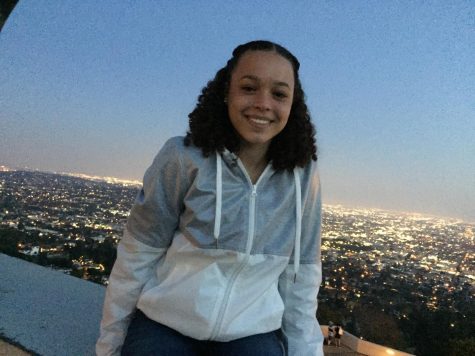 Mykenna Maniece, Co Editor-in-Chief


Mykenna Maniece is one of the new Co-Editors-in-Chief of the Raider Review for the 2018-2019 school year. Her interest in journalism began to...