Storylines to Look Forward to In This Year's NBA Playoffs
Hang on for a minute...we're trying to find some more stories you might like.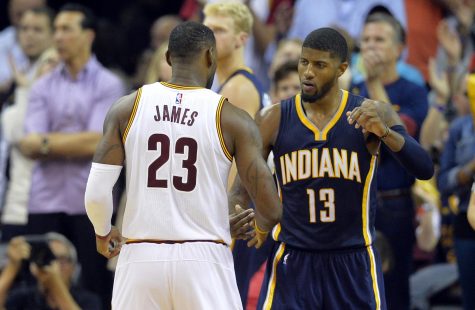 1. Can the Cavaliers peak in the playoffs after a lackluster season?
Last year's winners of the NBA Finals are heading into the playoffs looking far from their peak after finishing the regular season with a 51-31 record, losing 6 of their 10. It will be interesting to see if this team's championship quality can edge them over the other teams in their conference and if a legend in the making like Lebron James can carry his team to another NBA Finals.
2. Will Kevin Durant finally get his ring?
For years Durant has said he's tired of being No.2. He was inches away from making the Finals last year and now he is in a position where his team are the undeniable favorites to win it all. For my money, Durant is the best player on the Warriors and if he can be the best player on a championship team, he will have earned the right to claim that he is the best player in the league.
3. The most exciting match-ups.
Basketball is better than any other sport at creating direct conflict between superstars. You will never see two star quarterbacks on the field at the same time challenging each other, but in this year's NBA playoffs, we're likely to see promising star player match-ups like Russell Westbrook vs. James Harden, LeBron James vs. Paul George, and Kevin Durant vs. Blake Griffin. Every star match up in each playoff game are fireworks waiting to go off and we should be excited to see who outperforms who.