Future 'I NEVER LIKED YOU' Album Review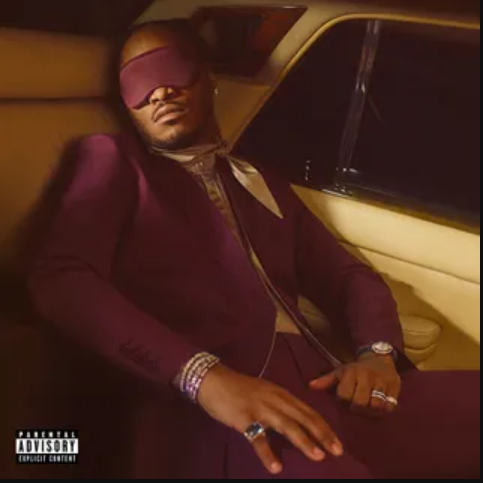 Future has been one of the most mainstream names in Hip-Hop for over a decade now, and he doesnt appear to be slowing down anytime soon, as he keeps going strong with his new album 'I NEVER LIKED YOU'. 
It's borderline impossible to not have heard at least one song by him on the radio or anywhere else. Future's career took off in 2012 when he was selected for the XXL Freshman list, then released his debut album 'PLUTO' that same year, and he's been dominating the charts and music industry ever since. 
If you don't keep up with things going on in pop culture, Future is known for his "toxic" persona and that's something his fanbase idolizes him for. The title 'I NEVER LIKED YOU' plays into this persona, and could be seen as a statement towards anybody Future had been romantically linked to in the past.
'I NEVER LIKED YOU' released April 29, 2022, and has 16 songs with features from other popular artists such as Kodak Black, Drake, Kanye West, Gunna, Young Thug, Tems, and EST Gee. 
Although Future isn't known for his lyrics, he has always had a distinct style of rapping, in terms of what he raps about and the types of things he says on his songs. When asked about his overall opinion on the album, ERHS student Justin Menjivar said that he "doesn't think it's his best work" and thought it was "repetitive" to where "he talks about girls and substances, that's the main topic in all of his songs". 
My personal favorite song from the album was '712PM'. I really like Future's flow on this song, the way he raps on this beat is everything you want to see from his song. This has everything that makes a classic Future song. It's not the most lyrically in depth song.
Amongst Future's previous projects, this album takes a similar approach, to where his albums reflect on his personal experiences in his life and when you take a deeper listen to his lyrics, he tells a story of some sort. 
The song "Wait for U" featuring Drake is a good example of this, more so on Drake's part, but that's why these two go so well together and are seen as one of the best rap duos of our generation. They both work really well together, and Future works "really well with other artists. This song is one of if not the most popular songs from the album, and it's no mystery why. The background vocals of Teams over this piano beat shows high quality production and involves other less mainstream artists, giving them mainstream recognition. 
This is one of the more lyrical songs from the album, from Drake and Future. They both had a plan for the vibe of this song and matched the lyrics up with it. Although the song doesn't tell a specific story, it has bars that can relate to many situations, and that's something that makes for a successful mainstream song. My only real critique for this song, and something that really bothers me about it is Drake's audio on the song does not sound good. It's possible they intentionally recorded it like this, but either way it's not pleasing to the ears.
Overall, this is another quality Future album which will have songs all over the charts for the better part of this year. There aren't any songs that could be seen as bad, but it might not be what you're looking for. If you're not a fan of club songs/radio music, there may be a few songs that don't appeal to you. If you aren't a fan of slower, more melodic songs, there may be some songs you would skip. I think the album does a good job of appealing to different types of listeners within the genre. Nevertheless, Future, once again, didn't miss at all with this album.