PGCPS Re-Opening in Context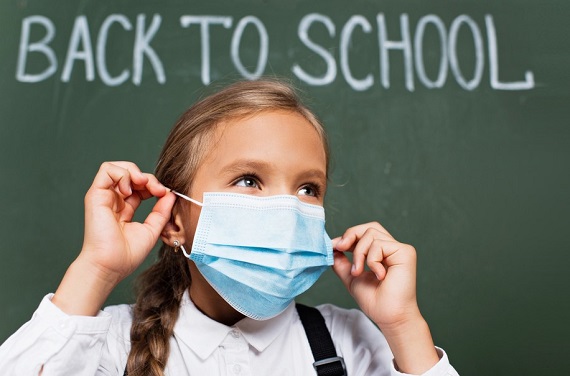 Since the second week of March of 2020, school was closed due to COVID and has been closed ever since and now that they have found a vaccine for this virus, this can be used for the majority of people and things may move back to normal. That's including jobs, schools, and anything that has to do with presenting in person, including ERHS since it's a school building itself. It's almost been a whole year that we have left the building and majorities of all schools around the U.S. have been having distant learning, but since President Biden has become head of state, one of his priorities is students to enter back to school.
President Biden has made reopening K-12 schools as one of his top priorities for the first 100 days of his administration, or by the end of April. We're entering the phases soon with vaccine distribution in which teachers and other essential frontline personnel will be getting the vaccine between the months of February and March. This virus, like most coronaviruses, spreads more efficiently in the winter, in dry, colder air. By April, the change in weather, and also continued drive toward vaccination, also people's continued need to take masking and distancing seriously, plus a more coordinated federal and state response, all these are convergent factors that should, unless the variants beat us to it, continue to drive cases downward.
We mentioned that delayed reopening now. That means thousands of students will be welcomed back into your school for the first time in nearly a year. You're going to roll in older students after that through April. The district in January targeted an early March return to in-person classes. Students have remained in remote learning since last March. This plan proposes bringing students back in stages, with the first stage including students in pre-kindergarten, young fives and kindergarten who have chosen the hybrid in-person learning model, as well as students with high-level specialized learning needs. Also included were small groups of middle and high school students most in-need of in-person classes. Additional stages proposed bringing students back by grade level in one-week increments, with middle and high school students entering the hybrid format last.
Here in Prince George's County, entering the building is optional, and some students are entering school this April, but some will choose to continue with distance learning which the school district is perfectly fine with due to the understanding of some parents not wanted there child to enter the school yet until the COVID-19 has decreased much more and as well as the vaccine being available for everyone.
Coming to an end, due to President Biden top priorities of our education, there's a high chance of us entering back to school this April due to its weather, by that time, teachers will be vaccinated and schools will be well prepared for any extreme measures, but as in for now, students will start showing up to the building and try making it as safe as possible. If this doesn't turn out as planned, students will go back and remain doing distance learning. But as it has been heard, students will enter back into the building.