Opinion: The Immigration System is Striking the Hispanic Community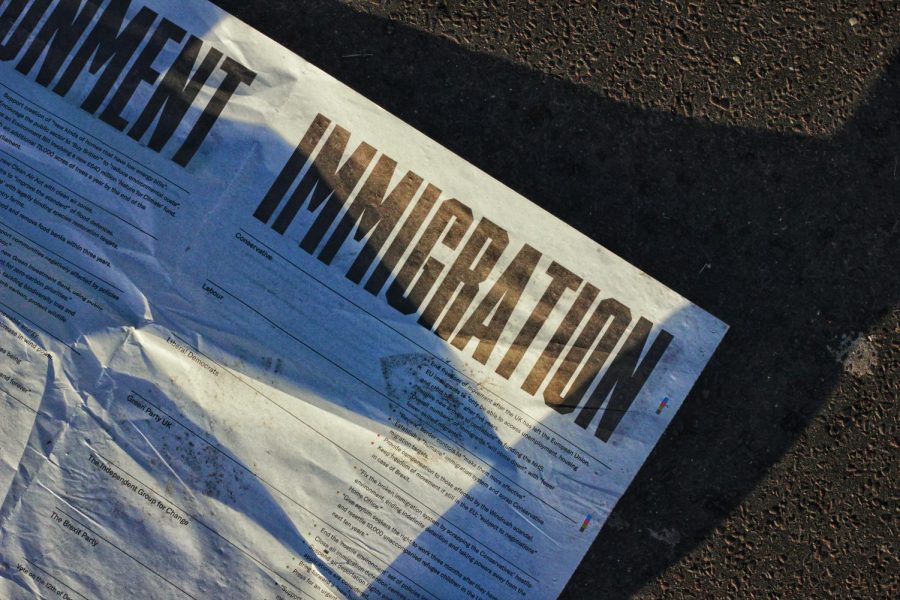 Here at Eleanor Roosevelt High School, we have everyone from different places. Everyone with their different cultures make the school unique in its way. In our mixed community everyone deserves to be equal. The United States has more immigrants than most of the other countries in the world. Immigration happens everyday, families get separated, knowing they have to leave home and start over. It's been said the United States of America holds all the opportunities, it's known to be the "Land of Freedom", a place to start the right way. But it hasn't been like that for the past years; the immigration rates have increased but many people aren't getting the chance to start a new life with their families.
               On January 20, 2017, Donald Trump was elected to be President of the United States. He has been leading America for the past 3 years, 283 days in counting. And throughout these years, he has done a lot of changes in our country and in those changes, it involves immigrants being sent back because they aren't "from here". Majority of the people living in the U.S. and probably around the world know about the wall that President Trump is working on. It's supposed to take approximately 3.5 years and the cost being $21.6 billion. NPR News goes on by saying "The price tag for President Trump's border wall has topped $11 billion and it's still going — or nearly $20 million a mile — to become the most expensive wall of its kind anywhere in the world." If families from Central America want to come to the US, we have to cross over a wall that has been said that Mexico has to pay for. Does this sound fair? It's not if we are being honest. This is only the Hispanic community that they are attacking.
               According to a 2020 report by Pew Research Center, most immigrants in the United States are in the country legally, and the percentage to that is 77%, while almost a quarter are unauthorized. And it turns out that 45% were naturalized U.S citizens. Mexico is the top origin country of the U.S. immigrant. As records have it, nearly 11.2 million immigrants living in the U.S were from there. Another origin group that is also part of the U.S. immigrant community is El Salvador, with a percentage of 3%. Immigrants from Asia have actually passed Mexico by over 3%, their rate is actually 28% and Mexico is 25%. Since 2009, by ethnicity and race, more Asian immigrants than Hispanic immigrants have arrived in the U.S. Overall, we could say we are all immigrants and it turns out that the population for the immigrants from Asia is actually greater by just a bit but it still makes a huge change through data charts. Not many of us speak about this, it's mostly the Hispanic community.
              According to a 2015 Pew Research Center survey, immigration from Latin America slowed following the Great Recession, most particularly for Mexico, which has been decreasing flows into the United States and large flows back to Mexico in recent years. The decline in the unauthorized immigrant population is due largely to a fall in the number from Mexico. It's been reported that between 2007 and 2017, this group decreased by 2 million. Meanwhile, there was a rise in the number from Central America and Asia.  Mexican lawful immigrants have the lowest naturalization rate overall. Language and personal barriers, lack of interest and financial barriers are among the top reasons for choosing not to naturalize cited by Mexican-born green card holders. 
               Over the weekend, I interviewed 3 polite and honest people who were willing to answer a few questions that are related to my topic. When interviewing them, one question I was very concentrated on was "why do you feel that hispanic are getting attacked ever since President Trump got elected?", and to some up their response since they were similar but just worded differently was "due to the fact that Trump has seen the hispanic community as a threat, as drug dealers, as rapists, as killers and even more." "His thought was that sending all legal residents would make a difference, which would make America great again." As they continued, they felt that things had gotten worse throughout the years he had been running the U.S. Another question was "will the immigration system towards hispanics decrease in 10 years from now?" and the answer was very simple yet understandable which is "it all depends on who gets elected to lead America through the years." Coming to the end of the interview, each interviewee made sure to let our voices be heard.  They all are students who attend Eleanor Roosevelt High School and are part of the hispanic community. They were very helpful with giving me enough information about what they feel towards immigration.
               Now coming to a conclusion, we all believe we are all equal. Many Latin Americans leave their homes from their countries due to the fact that it's too poor and dangerous. It's not fair for a family who is looking forward to having a peaceful life to get into problems that have nothing to do with them. What can be the best option? Start in a new place that gives opportunities, a place where it is known to let you be free, a place you know you can support your family. That would be the United States of America. We all have the right to look for somewhere and something better in life. Let the hard working people stay. ERHS has many people from all around but what makes it amazing is that everyone treats each other with respect and respects their culture. That's a beautiful thing. And if there is something that's important to remember to reject stereotypes: not all from the Hispanic community are drug dealers and killers, not all from the Black community are a threat, not all from the White community are racist. All racism is rooted in ignorance. Let's not forget that.
About the Contributor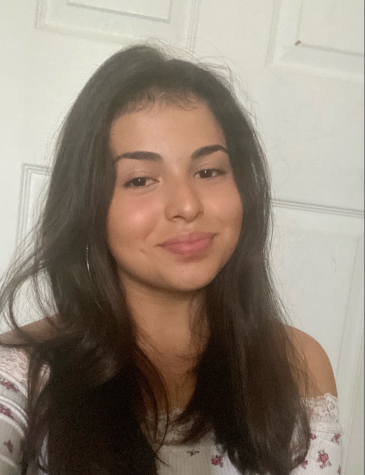 Kimberly Alvarenga Franco, Video and Social Media Manager
Kimberly Alvarenga is a sophomore here at Eleanor Roosevelt Highschool and the Video and Social Media Manager of The Raider Review. With an interest in...