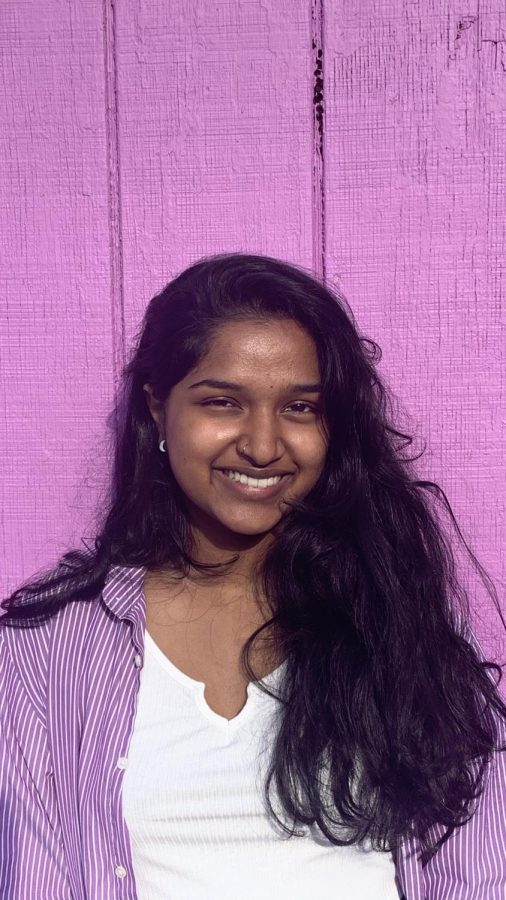 To Thanusha, journalism signifies the truth. She likes the idea of unbiased reporting and letting people make their own opinions based on facts. She wanted to join journalism because she had heard great things about the class and wanted to learn a new type of writing. Her goals for The Raider Review are to contribute to the paper and make it professional, organized, and the best quality it can be.
When not writing, Thanusha enjoys being creative and experimenting in the kitchen. Her hobbies include drawing, painting, cooking and baking. She also loves to play soccer and take care of her plants, which include five succulents and three aloe plants. 
Although not exactly sure what she wants as a career, journalism is something Thanusha is considering as a major in college. She may double major in journalism and architecture or engineering. One thing that really interests her is onsite reporting and traveling for journalism. She wants to do hands on work to learn about other cultures. She says "the adrenaline rush is something I need opposed to working a nine to five job in a cubicle." Thanusha hopes taking journalism and writing for The Raider Review will help guide her future. 
Thanusha Ragunanthan, Design Editor
Jan 06, 2021

Imara Roose Mentoring Organization Receives $25 Thousand Grant

(Story)

Nov 08, 2020

Teacher Feature: Samantha McParland

(Story)