Album Review: Childish Gambino's "Awaken, My Love!"
Ratrell Ray, Staff Writer and Cartoonist
December 9, 2016
Hang on for a minute...we're trying to find some more stories you might like.
Childish Gambino's third studio album, Awaken, My Love!, is very different from any project he has ever released. It's so different that even if you're not a fan of the direction he decided to go in, you can still appreciate the versatility he shows as an artist. It's obvious that he is experimenting with a new sound, but this is far from an experimental album. Awaken, My Love! is a Soul/Funk album in it's truest form, and Childish Gambino pulls it off in a way that makes it seem like he's been this type of artist all along.
The album pulls obvious influences from the likes of Funkadelic (the album cover resembles that of their 1971 album Maggot Brain), Prince, and even Pink Floyd. Despite this, the album feels less like a rendition of that era's music and more like a unique album in its own right. Childish Gambino isn't merely playing pretend, he ambitiously takes on these styles yet it still feels like a Childish Gambino album. It comes off as much more authentic and focused than anything he's put out before. The album covers much more mature and much less pretentious subject matter than his previous work.
The album's strongest point is its production. It is evident that lots of effort went into the rich, extravagant instrumentation, and the vintage approach also has many modern styles and techniques tastefully integrated. Since Childish Gambino's first studio album, Camp, his vocal ability has steadily improved, yet even now the improvement he's made with regard to his range and control is surprising.
There are many aspects of this album that make it very enjoyable yet it falls flat in one important way. Gambino is ambitious in how he tackles completely new sounds, yet I can't help but feel slightly dissatisfied after finishing the album. I felt as though so much more could be done with this album, and its 11 tracks leave much to be desired. Of the 11 tracks, a couple feel as though they are merely filler, and then there's the obnoxious "California," which feels completely out of place from the rest of the album. Several songs feel as though they could have been longer and conceptually the album is slightly underwhelming. The subject matter is more mature and authentic but it feels as though the value of this album as a whole solely rests on its unique sound. There are quite a few songs dedicated to his newly born son and his relationship with the mother of his child, but not enough to give the album a sense of cohesiveness. Despite some of its downfalls, Awaken, My Love! is not only Childish Gambino's best sounding album but also has the potential to influence other artists into experimenting with different sounds and adding diversity to the realm of hip-hop.

About the Writer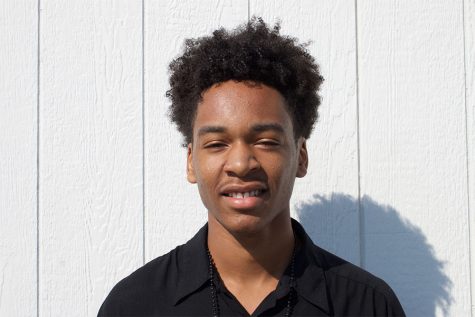 Ratrell Ray, Staff Writer & Cartoonist
@RaiderRatrell

Ratrell Ray is a senior at Eleanor Roosevelt High School and a staff writer as well as the resident staff cartoonist for The Raider Review....