Get Hyped for a Civil War
Hang on for a minute...we're trying to find some more stories you might like.
Fans have been treated to a final look at what to expect from this May's Captain America: Civil War. While many have been disappointed by Batman v. Superman: Dawn of Justice, I am hopeful and excited for the latest offering to the Marvel Cinematic Universe (MCU). The MCU consists of heroes that have been around since 2008 but now instead of having them face a new big bad villain, they are fighting against each other.
The premise of this film takes cues from the comic series of the same name that pitted Marvel's iconic heroes against each other. While the comic book focused around the concept of superhero registration for it's plot device, the movie will focus on the issue of accountability.
Over the years, there have been numerous catastrophes in the MCU, ranging from alien invasions, to terrorist attacks to cities falling out of the sky. Due to this, the governments of the world want to keep these "vigilante" heroes in check to prevent such disasters. While Chris Evan's Captain America is against this idea, believing it will get in the way of saving lives, Robert Downey Jr's Iron Man supports the government, possibly feeling guilty for his hand in the creation of Ultron in the last Avengers movie. Now these two have a set of clashing ideals they are willing to go to war for.
On Team Cap you have Hawkeye, Scarlet Witch, Falcon, the Winter Soldier and Ant-Man. On Team Iron Man you have Black Widow, Vision, War Machine and new addition to the MCU iconic comic book character, Black Panther as played by Chadwick Boseman.
However, Black Panther isn't the only new addition to the MCU. In the latest trailer, we catch a few seconds of Spider-Man as played by Tom Holland, sporting a retro looking costume and stealing Captain America's shield with his webs. While this makes it seem that Spider-Man is on the side Iron Man, it is not set in stone. In the comic book, Spider-Man starts out siding with Iron Man only to switch to Captain America's team.
Civil War looks like it will be Marvel's most ambitious and intense film to date. Being helmed by the directors of the last film, Captain America: The Winter Soldier, Joe and Anthony Russo, we are surely in for a ride. Captain America: Civil War is released May 6 of this year.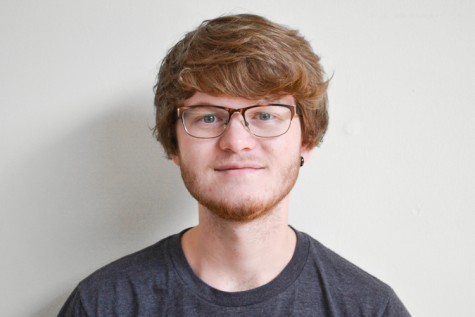 Jack Brittan-Powell, Opinion Editor
Jack Brittan-Powell is a senior at Eleanor Roosevelt High School. He has recently joined the school's journalism class and is now the Opinion Editor and a...