A Show With an Empire State of Mind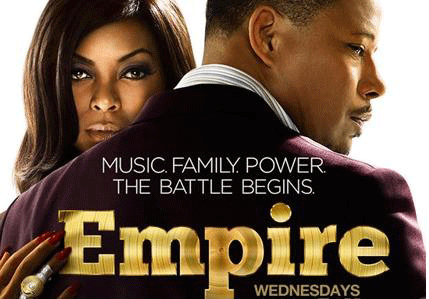 Hang on for a minute...we're trying to find some more stories you might like.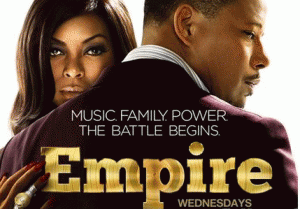 If the new Fox hit series Empire could be described in two words, it would be King Lear. Well, a modern day, urban version. For those who don't know, King Lear is a tragedy by Shakespeare that tells the tale of a king who attempts to dispose of his estate between two of his three daughters, causing mayhem. Much like the tragedy, Empire describes the story of a retired rapper-turned-head-of-a-hip-hop-empire and music mogul Lucious Lyon (Terrence Howard) who seeks to find the new head of his empire in one of his three sons. Meanwhile, Amyotrophic lateral sclerosis (also known as Lou Gehrig's disease) is slowly drawing him closer to death. However, this does not prove to be an easy feat considering the explosive personalities of each of his sons.
His oldest son Andre is the most responsible, invested, and clearly expresses that he wants the job the most. He, however, deals with issues of his own including bipolar disorder. Jamal, his middle child is a talented and gifted singer, but he is homosexual. His father aggressively disapproves of his sexuality and will try to prevent him from taking over at all costs. His youngest son Hakeem, is much like a younger version of Lucious. An aspiring rapper who is impulsive in his actions and audacious in his demeanor. The drama of the three clashing personalities and the tension that builds up as they make moves for the throne is enriched with drama and tear jerking content.
Not only does the ambitious Lucious deal with the task of finding a new successor, but his ex-wife Cookie (Taraji P. Henson), who helped Lucious start the company, comes back into the picture. After spending 17 years in jail she demands her share of the company. Of course, it is not to be expected that things would be "peachy" when Cookie returns home after missing over half of her sons' lives, so the tension and anger built up, especially from youngest son Hakeem. He is bound to explode at some point and the audience of Empire will be waiting expectantly on the edge of their seats, flooding Twitter with endless tweets and hashtags of this addictive show.
There is no doubt that Empire will be a series that audiences can't resist watching. The scandalous plot will have them hooked and leaving their jaws on the floor. The dynamic cast that features well-known celebs that range from Naomi Campbell and Cuba Gooding Jr to Gabourey Sidibe leave viewers in nothing short of a state of amazement, while watching the plot unravel.