Mental Health of Students: Virtual vs. In-Person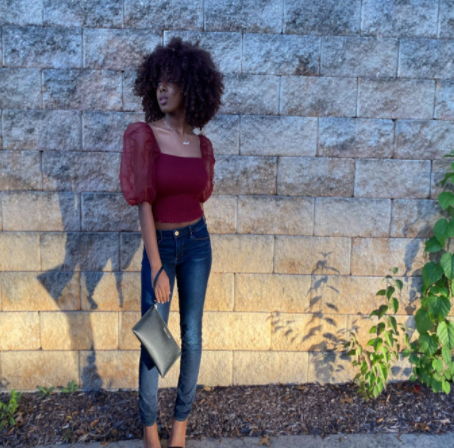 When COVID-19 hit in March 2020, Eleanor Roosevelt High School students and teachers had to adjust from in-person school to online learning. This adjustment caused mental health problems for students. Along with getting used to online learning, being protected from COVID was also something to worry about. This new way of life went on for a year and a half causing critical changes in mental health.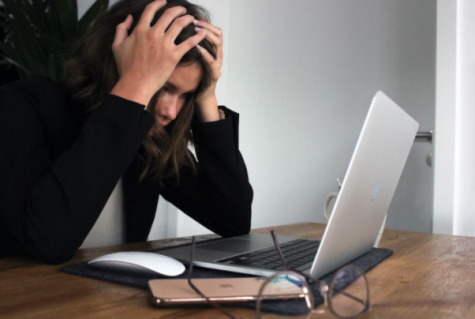 Students at Eleanor Roosevelt High School have dealt with this first hand. Junior Ariana Lambert, who attended ERHS virtually as well as in-person compares her stress levels. Lambert ranked her stress level, on a scale of 1-10, a 10 during virtual learning. This differs tremendously from her in-school stress levels which she ranked a 5. Lambert mentions that this school year her ¨mental health improved a lot. This year [she's] way less stressed and overwhelmed.¨ Being back in the building helped a lot with reducing school-related stress levels.
A similar response comes from Elise Aggrey,  a 9th grader at ERHS. Transitioning from middle to high school is already difficult and nerve-wracking, but this anxiousness amplified this year. Aggrey ranked her stress levels during online school a 5. This number was reduced to 3 with being in the building. "Middle school online was harder… I couldn't keep up with the work and my attention span was way lower," notedfi Aggrey.
This relates to a study from the Centers for Disease Control and Prevention (CDC) that explains the increase in mental health related emergency room visits from April to October 2020. There have been more visits in 2020 than in the previous year. In children 5-11, emergency room visits went up 24% since 2019. Similarly, in children 12-17 these numbers spiked 31%.  
COVID not only affected people's physical health but mental health also, as seen in students at ERHS. Teens' mental health suffered tremendously throughout online school. Being back in the building makes for better learning for high school students while also strengthening mental health once again.