Club Feature: UNICEF Club
Despite the challenges facing clubs during distance learning, the UNICEF club at ERHS is finding new ways to connect with and help their community. 
UNICEF (United Nations Children's Fund), founded in 1946 in response to the effects of World War II, is an organization mandated by the United Nations General Assembly to help and protect children all across the world. According to their mission statement, UNICEF "strives to establish children's rights as enduring ethical principles and international standards of behaviour towards children." This includes supporting and supplementing health and nutrition, access to safe water, access to education, and protection from violence and exploitation for all children. 
In 2020, UNICEF has faced new challenges in their mission to help children. "COVID-19 brings into sharp relief the importance of everything UNICEF does as an organization," said UNICEF Executive Director Henrietta Fore. In the last year, UNICEF has provided distance learning technology—including online, radio, television, and mobile platforms—to students, particularly those in unstable areas and refugee camps.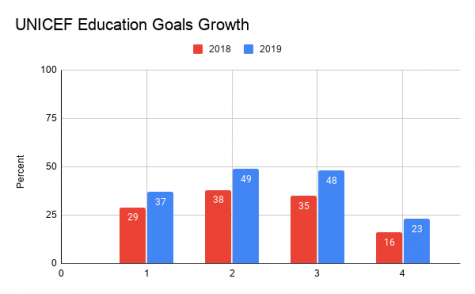 At ERHS, UNICEF club operates under the same principles on a local scale. President Divya Chappa and Vice President Sophie Bose restarted the club in August 2020 after it was disbanded when the previous officers graduated in 2019. "Our club strives to promote UNICEF's message: 'For every child'," said Chappa. Each month, UNICEF has a new focus area that they discuss and investigate including education, health, and, most recently, climate change. The club meets weekly and often watches documentaries, views presentations, and competes in trivia games "to keep everyone educated and up to date with current issues," added Chappa. Freshman Teresa Ngape enjoys the meetings, stating that she joined UNICEF because she "wanted to learn about issues that other kids around the world were facing."
One of the major ways that UNICEF club has reached out to help their community is through donation drives. So far, they've had three: a book drive, a toy drive, and a homeless shelter drive. "With COVID, it's so difficult to find non-profits that are open and will accept non-monetary donations," Chappa said, but UNICEF club showed up. These drives were open to the entire school and coordinated through social media and emails, and students were able to drop items off to Chappa and Bose at the Greenbelt Library.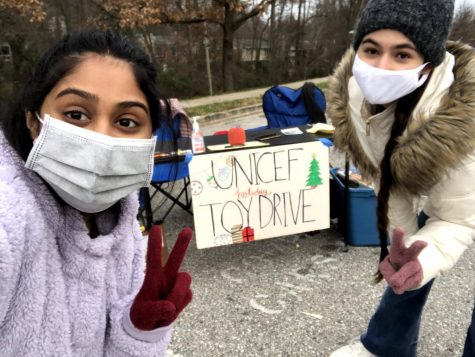 The donation drives were a rousing success. "We hold our drives to not only help children in need, but to encourage everyone to think globally, and act locally," Chappa added, stating her gratitude for everyone who donated. "I knew that by donating, I would be putting a smile on someone else's face by giving them holiday presents, books, and household items that they can't afford on their own," said Ngape, who donated to all three drives. "It's nice contributing to something that will benefit others."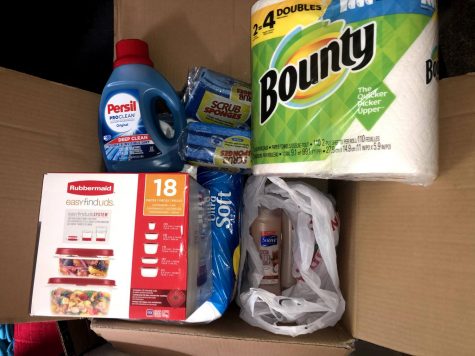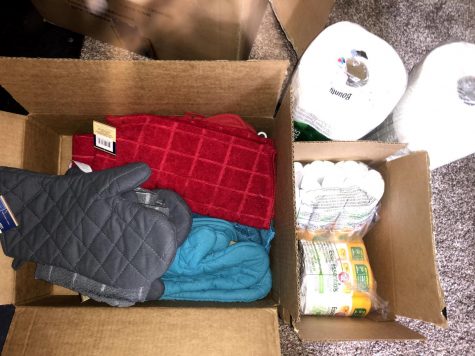 Both the officers and the club members are excited for the future. Along with more donation drives, Chappa and Bose are planning future trips to St. Jude Children's Research Hospital in Arlington, Virginia, as well as the UN Headquarters in New York City. "There are many club members that plan to go into foreign policy, and it would be a great experience for everyone," said Chappa. 
UNICEF club meets every Tuesday from 3:30 until 4:00; watch your email for information about upcoming events and drives from Divya Chappa and Sophie Bose.