Students and Teachers Discover New Platforms for Creative Passions
Throughout the halls of Eleanor Roosevelt High School, students' artworks were displayed in glass cabinets for all to see. Students felt prideful for having their work showcased, and teachers felt pleased by their students' creative feats. However, in the span of the pandemic and virtual learning, these glass cases remain empty. To combat this, teachers have strived to create a space online for students to showcase their work to the rest of Roosevelt, where students can reflect on their creative processes and explain why their art is a significant aspect of their lives.
On April 12, 2021, Ms. Monique Connealy (AP Art, Computer Graphics, and Basic Sculpture teacher) shared a PowerPoint presentation with Roosevelt staff and students, showcasing self-portrait statuettes crafted by her basic sculpture class. "Students viewed statues of famous people," explained Ms. Connealy, "and discovered that many included a prop referring to the reason they were being remembered." Within this section, students brought forward their individual interests that made their sculptures unique. 
Sophomore Zorah Hudson's statuette was one of many to be featured in the slideshow. She chose to put her statuette in a yoga pose, an activity that she "enjoyed doing recently." To make the creation have a more personal connection, Hudson chose the Warrior 2 position, "which is a powerful and concentrated position" that conveys "strength, stability, and peace."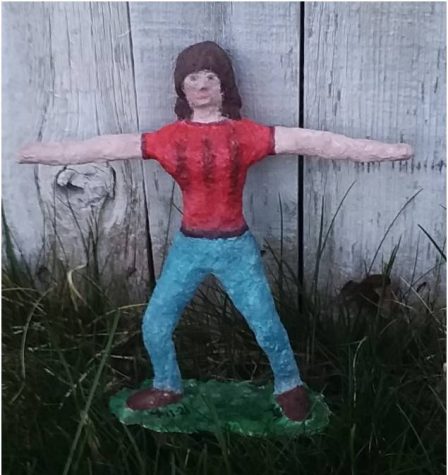 A similar presentation, It Was All A Nightmare, was released on the same day. This show was made by Dr. Elena Anderson, the founding director of the dance program at Roosevelt, along with her students. Aside from exhibiting dance students' talents, the videos bring "in focus the most critical issues in our time," stated Dr. Anderson. Videos throughout the presentation touched on significant topics such as the COVID-19 pandemic, graduation, body image, female empowerment, and gun violence. According to Dr. Anderson, "students have collaborated with each other" to bring awareness to these issues. Collaboration on these projects reflects how many of society's issues can only be solved by individuals working together to bring change.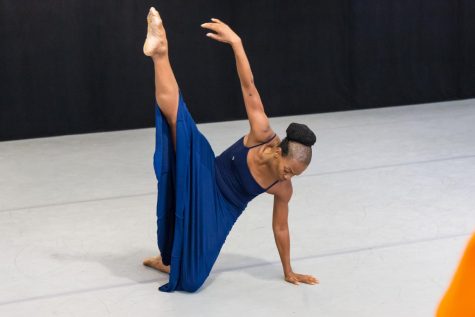 Despite being two completely different mediums, students in both dance and sculpture classes focus on the idea of self-expression, an important aspect of being creative that allows for embracing art in its purest form. 
Similarly, making art can help students like Camryn French "lose sight of all of the problems and the stresses of the world." Victoria Simmons agrees that she "can forget about all the other things in my life and feel relaxed while I paint and listen to music."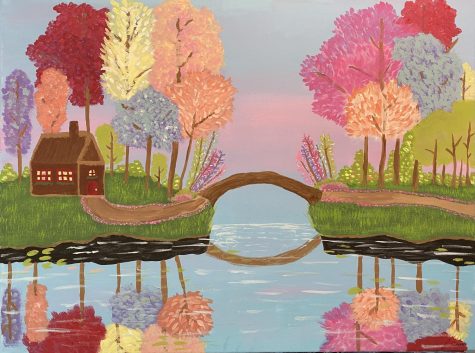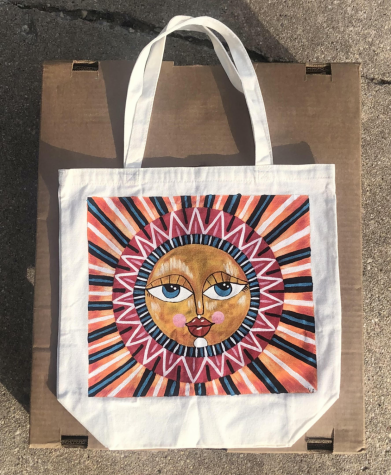 Aside from students, teachers at Roosevelt have worked alongside their students while making art and have created projects outside of the classroom. Like the work of students, the teachers' work also reflects their own emotions. Throughout the summer of 2020, Ms. Connealy transformed her basement into a Three Stooges 'museum' for her husband, who is a big fan of the comedy group. The two refer to their basement as the "Stoogeum," in reference to the official museum in Philadelphia. Ms. Connealy used her skillful creative abilities to bring the room together as "an expression of love" for her husband, investing more than "80 hours" of work to bring the room together.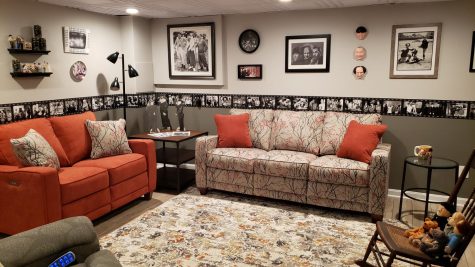 Exploring creative hobbies is wonderful for making a statement, exploring individualism, and expressivism.