Video: A Day in the Life of a Hybrid Student
As students return back to the building, Eleanor Roosevelt High School has been adapting for the nearly 200 students in hybrid instruction. The Hybrid model allows PGCPS students to return to school for two days of the week, and remain virtual for the other two days.
In order to accommodate these students, the school has taken safety precautions involving routine cleaning, social distancing requirements, and sanitization stations in every hallway. Despite Roosevelt having over 2,500 students, less than 10% opted for an in-person return to school. The small amount of students means students will often find themselves isolated and separated from one another. 
In this video, senior Ethan Kelly will bring you through a day in the life of a hybrid student. You will see how the school looks after more than a year of being closed, and will join the school day alongside him. Walk with him as he shows you around the school and provides you with an immersed experience into Eleanor Roosevelt High School amidst the COVID-19 pandemic.
About the Contributor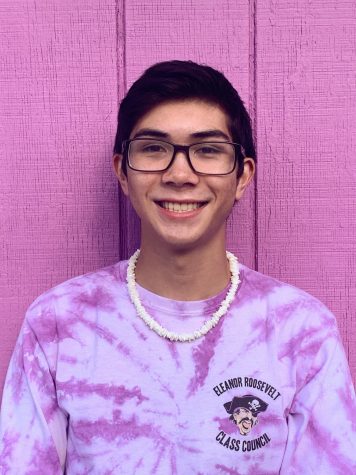 Ethan Kelly, News Editor
Ethan Kelly is a Senior at Eleanor Roosevelt High School, and the News Editor for The Raider Review. He joined Journalism because of his passion for writing...