Biden's Actions as of February 24th, 2021
On January 20, 2021, Joseph R. Biden became 46th President of the United States. Biden's main focus for his first few months in office includes reducing the spread of COVID-19 and "delivering economic assistance to families in need" (Alana Abramson and Brian Bennett, 2021). Only hours after the inauguration, Biden had already "rejoined the Paris Agreement and the World Health Organization and rescinded the Trump Administration's so-called Muslim ban" (Abramson and Bennett, 2021).
President Biden's actions so far have been in ten areas: response to the COVID-19 pandemic, economic relief, workforce, health care, the climate crisis, immigration, foreign policy, LGBTQ rights, racial equity and racism, and government (Meredith Deliso, 2021). Regarding COVID-19 response, Biden has issued eleven actions, the main goals being to encourage social distancing and require the use of face masks on federal property and some domestic transportation. Biden also reentered the World Health Organization (WHO), which the country left under President Trump, and issued an executive order directing the education secretary to assist states in plans to reopen schools (Deliso, 2021). 
In terms of economic relief, Biden issued a directive ordering the education secretary to pause federal student loan payments/collections and to keep the interest rate at 0%. He also released two executive orders on protecting the workforce, one of which began a path for a $15 minimum wage requirement for contractors, the other increasing federal spending for American companies. Concerning health care, Biden opened an enrollment period from February 15 to May 15 for Americans to sign up for health care during the coronavirus pandemic and has repealed the global gag rule, obstructing U.S. funding to global non-profit organizations that offer counseling and referrals for abortions (Deliso, 2021).
To address the climate crisis, Biden rejoined the Paris Climate agreement on his first day in office. He also temporarily stopped oil and gas activity in the Arctic National Wildlife Refuge and rescinded the Keystone XL Pipeline permit. Additional executive orders accomplished the following: making climate change into a serious contemplation for U.S. national security and foreign policy, creating a National Climate Task Force, replacing the federal government's vehicles with zero-emission vehicles, and creating the President's Council of Advisors on Science and Technology to advise Biden on these topics.
Actions on immigration included requiring all residing in a state to be counted in the census despite immigration status; repealing the Muslim ban former President Trump issued; strengthening DACA (Deferred Action for Childhood Arrivals), and stopping funding and construction of the border wall. Other recent actions include the creation of a task force to reunite children separated from their families at the border from January 20, 2017, and January 20, 2021, and restoration of a Task Force on New Americans (White House, 2021). Only one foreign policy executive order was issued, which allowed the U.S. "to sanction individuals and entities connected to the military's seizure of power in Myanmar on Feb. 1, 2021" (Deliso, 2021). 
LGBTQ rights were also addressed by two executive orders, one implementing protections for sex discrimination in the federal government and the other repealing the President Trump era Pentagon banning of transgender people from serving in the military. Executive orders on racial equity and racism included the allocation of federal resources and government benefits to combat racism and to support underserved communities and minorities and prohibiting the Department of Justice from renewal of contracts with private prisons. Biden's memorandum directed the secretary of Health and Human Services to alleviate any racially prejudiced language used to describe the coronavirus pandemic (Deliso, 2021).
Biden also issued two executive orders regarding the government. One repealed six "harmful policies and directives" released during Trump's administration to "provide federal agencies more flexibility in using regulatory action to address "urgent challenges" such as the COVID-19 pandemic and economic recovery" (Deliso, 2021). The other required all those assigned to executive agencies to sign an "ethics pledge" that included the banning of gifts from lobbyists and "golden parachute" payments.
One notable action was the reestablishment of the White House Office of Faith-Based and Neighborhood Partnerships which will "promote partnerships with religious and secular organizations to better serve people in need" (White House Statements and Releases, 2021). Biden also extended the national emergency for the pandemic declared on March 13, 2020, to beyond March 1, 2021. He issued a continuation of the national emergency regarding Cuba and the "emergency authority relating to the regulation of the anchorage and movement of vessels" (White House Presidential Actions, 2021). 
For more information on actions taken by President Biden and his administration, visit the White House Presidential Actions page found at https://www.whitehouse.gov/briefing-room/presidential-actions/. 
About the Contributor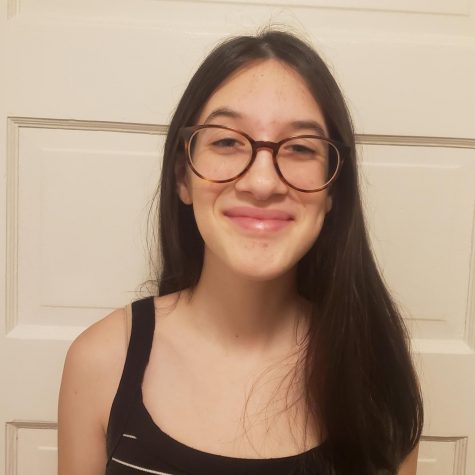 Olivia Bryan, Staff Writer
Olivia Bryan is a senior at Eleanor Roosevelt High School. She is a writer for the Arts and Entertainment section. Olivia hopes to be an author in the...