Diversity in the Entertainment Industry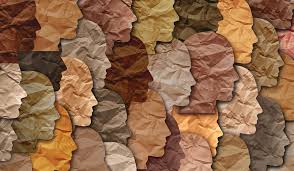 Diversity is the thing that has been lacking for so long in the entertainment industry. There has been little to no representation for POC in the entertainment industry, especially in the field of acting. The little representation that we have had has been whitewashed to fit in the box of the acceptable person of color. But a lot of progress has been made in the last few years with the inclusivity of Black actors, actresses, directors, and producers. We are starting to see Black people on screen that actually look like people in the black community and not just one category of black people. And the best part of that is that those POC are getting the recognition that they deserve. It is long overdue but things are finally progressing in that aspect.
This year's Golden Globes are taking place on the 28th of this month and the nominees have been released. Looking at the nominees' list compared to previous years, there is definitely growth when it comes to diversity. You see a lot more recognition when it comes to Black actors in this year's Golden Globes. As the years go on, the awards change and certain things stand out. Actors that are not white have to work so hard to get the same amount of respect as a white person in this industry "There is more diversity in the entertainment industry these days but black people have to work twice as hard to get the recognition they deserve" Munyu Njoya explains. Viola Davis, Andra Day, Chadwick Boseman, Leslie Odom jr, Regina King, Don Cheadle, and John Boyega are all of the black nominees for this year. Njoya continues " I like how Chadwick Boseman is on the list. It shows how much he is appreciated for his work". There are also a few non-black POC that are getting recognition this year. Compared to past years this is a lot more diversity. I see this as a step in the right direction for the entertainment industry. But I honestly think that it starts all the way back in the audition/casting process. With this more Black actors especially of darker skin colors should be considered instead of whitewashing the character or just flat out having no POC at all.
The Golden Globes and the Emmys are known to be some of the most traditional awards shows, so seeing more diversity on these huge platforms is so important. Last year an article was even written by NBC about the growth in diversity on these award show platforms. Munyu concludes " I appreciate the work that all the nominees did but I would have loved to see more black women nominated". It's a great thing to see, but people mainly focus on showing more diversity when it comes to black people which is important. But we also want to see more non-black POC in the entertainment that we consume as well. Asian, Hispanic, Native American, Pacific Islander, and Middle Eastern Americans are also portrayed in a stereotypical way when shown on television. This is very dangerous to the preservation of our cultures. This could also limit the opportunities that we are given. But I think that real steps are being made as explained towards more diversity and equality in the entertainment industry.