ERHS Students Recontemplate College
Throughout the year 2020, our nation has faced great difficulties. For students, one of these challenges has been adjusting to remote learning. Remote learning has caused many students to change their idea of college, with some students reconsidering not going to a higher institution due to quarantine and how it has affected them. However, many students have adjusted, making the best out of the situation and participating as much as possible in their remote learning while continuing to be motivated to attend a university.
Freshman Henry Renze from Eleanor Roosevelt High School dislikes quarantine and its impact on society. For him, quarantine has indeed changed his idea of university. He explained, "Quarantine has changed my idea of college because it means more social distancing and maybe not living in dorms." However, Renze still plans to attend college, stating, "I can not think of any other career choice I can pursue instead of attending college." Renze's personal experience with the dramatic impacts of quarantine represents what many students have gone through during remote learning and quarantine.
On the flip-side, there are also many students in Eleanor Roosevelt High School, such as the sophomore Jessica Peraza, that have not had a single ounce of change in their opinion of attending university. Peraza expressed, "I like quarantine and the impact quarantine had on our society." She also added, "As much as many students have experienced unfortunate events during quarantine, it has brought the Eleanor Roosevelt High School community together." Peraza's view demonstrates how there are some good sides to quarantine that have positively impacted the nation.
The reality that this pandemic may force a different career path has caused many students to think of backup plans. Junior Oyinyeam Adelife states, "I do want to attend college; however, if I were not attending college, I would probably work for the military or US Armed Forces." Peraza revealed, "I do plan to go to college; however, if I were not going to attend college, I would most definitely travel the world." Both these students believe that education in the future is vital to have, but also have ambitious alternatives if things do not go as planned.
All of these experiences show how quarantine has affected students in ERHS, with some believing it has impacted their idea of college and some believing otherwise. Regardless of what belief, there have been many sacrifices or self-reflection regarding college for almost all students.
About the Contributor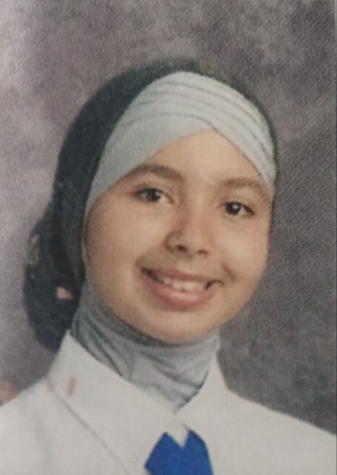 Jehan Idsassi, Staff Writer
Jehan Idsassi is a member of the class of 2024. She greatly enjoys writing for the Raider Review as she can express certain issues/ideas that Eleanor Roosevelt...