Review: The Haunting of Hill House
Netflix's "The Haunting of Hill House" deep dives into trauma and how it stays with you and "haunts" you if you will. 
The show alternates between two timelines, which follows five adult siblings whose paranormal experiences at Hill House continue to haunt them in the present, and flashbacks depicting events leading up to a traumatic night in 1992 when the family fled from the mansion. Not only is it entertaining to watch, but viewers can take away some interesting thoughts from it, as this article is about how the show delivers some unexpected depth, even if it lacks in some areas. 
Mike Flanagan's Haunting of Hill House and its audience is for the people who love horror, both supernatural and psychological horror. This show takes place in a house in Massachusetts. The Haunting of Hill House is also for those who are currently functioning through grief, as it can provide both an outlet for our emotions and even help us work through them. This show really highlights trauma and grief in a strong and understanding way that most people can resonate with. Most of the characters in the series make decisions based on what they chose to believe – one denies the truth so he profits off lies, another bargains the pain so he becomes an addict, but then we have another who was so depressed at the trauma that still lingered but when she finally understood she finally accepted. This series was mainly made to highlight such emotions and the horrors it could cause.
"Hill House" decreases the ungraspable fear that shivers through us since childhood. In her 2018 review for The New Yorker, Emily Nussbaum says "there's lots of parenting advice in the show…talk to your kids about death, tell them that it's O.K. to be sad…but it all feels…anodyne. Health kills horror." Evil becomes simply one more injury to be gone up against, at that point settled. What sophomore Sarai Desouza, enjoyed about the show was that the characters were believable and "…very relatable, especially Nellie since I'm the youngest" But besides Nellie, she felt other characters were relatable as well because her friends" compare [her] to Theo…because [their] demeanor [was] the same and also Luke…because of how much he tried to help Joey even though he was going through a lot himself." Sarai "didn't like Steve or Shirl though [because] they were the worst siblings [they] have ever seen in [their] entire life [as] they were extremely neglectful and hypocritical." Moving past characters, they also enjoyed the show's aesthetics by "…the contrast of the house from day to night, the mood changed from friendly and familial to ominous and dark" and "the score also helped set the mood, and the transitions from the past and present were very clean too." The dialogue in the show seems to flow well as the tale about death, pain, injury experienced by the Crain family. 
The show disturbed me and moved me as the portrayal of the supernatural as more of a human experience and less of a "poltergeist" revolutionary and how the characters attempted to locate a definitive fulfillment or bliss in the wake of disaster. It's terrifying and locks in. When the viewer really pays attention to how the show is written, you will see a lot of evidence pointing to it being a worth of my – and your – time.
About the Contributor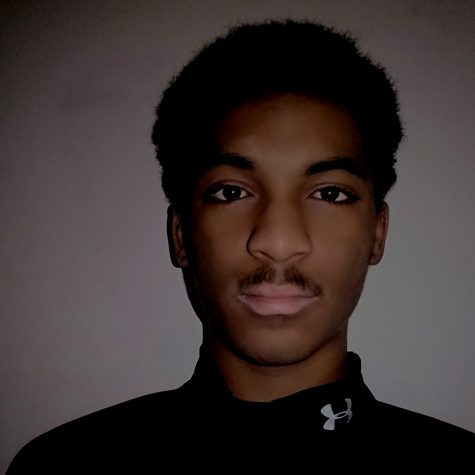 Tylere Hubbard, Staff Writer
Tylere Hubbard is a senior at Eleanor Roosevelt High School and is currently taking Journalism 1. He has always had a love of writing and storytelling...