Want to play college baseball but had a bad freshman year? Don't worry.
Let's talk about what every baseball player wants to do in life: play in the MLB.
As a 40th round pick of the 2018 MLB draft, drafted by the Houston Astros, Nathan Duarte knows how to get there. We discussed his journey together as friends, and he has advice for readers.  
As for all athletes we all start somewhere, of course some players are born with talent but no one comes out the womb being the best player to ever exist just like that. It takes time, skill, and most importantly practice. This was definitely a task Nathan had to overcome to be where he is at. My exclusive interview with MLB prospect Nathan Duarte revealed his story.
Mr. Duarte came into high school thinking he was going to be easily the best player on the field instantly. He really thought he was gonna be the Big Stuff, but he was dead wrong. "In reality you're at the bottom of the food chain. I walked around with my head high and chest out thinking I was too good for a lot of things and people. But for what? I knew I had talent and felt I didn't have to work. Reality hit me bad: freshman year I hit .280 sophomore year .215 and junior year .245.  I was awful!" said Nathan. Even future draftees have to start somewhere. Luckily, he didn't let this stuff him and continued to work hard. "But that's when senior year came and I matured more, I grew up and I came to realize I gotta get my stuff together! I worked myself off that whole year and ended the year leading in average hitting a .472 with 3 home runs"  said Mr. Duarte.
He did a whole 180°, being a mediocre player to being the best player in his school, having stats good enough to be seen by multiple MLB scouts. "I was fortunate enough to play in front of the Brewers, Cubs, Diamondbacks, Padres, Astros, Orioles, and Royals because I worked harder than ever before." said Nathan himself. Thankfully The Astros took a chance with him and it payed off, officially drafting him. His story is one of a champion, overcoming his own monsters to become a greater player than before. Now before I go, I want to add something he told me and he wants everyone to know "You can't take anything for granted dude," work your hardest "day in and day out!"
About the Contributor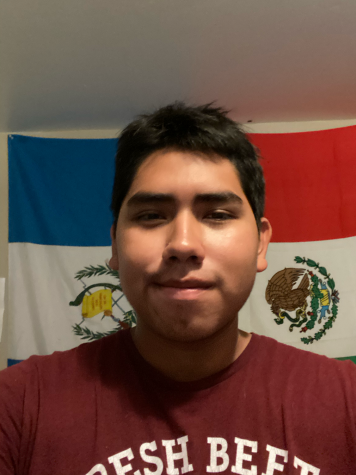 Fernando Gomez, Staff Writer
Fernando Gomez is part of the class of 2022 at Eleanor Roosevelt High School and a varsity baseball player. He joined the journalism class because he likes...