Advanced Placement Testing: The Education Scam That's Screwing Us All
Advanced Placement courses have become a mainstay in education since their inception in the 1950s. The AP program was created with the promise of giving high school students the experience of high level college courses while still in high school and even giving them college credit if they pass the exams in May. 
There are a few positive elements of the Advanced Placement program. AP classes, in my experience, have smaller class sizes, a more rigorous course load and more experienced teachers who have more freedom over curriculum due to the nature of AP courses. Overall, I believe the experience one has in an AP classroom can be better than in a non AP classroom, but that also depends a great deal on the teacher. However, the negatives of the AP program and College Board far outweigh the positives.
I could share a long litany about how teaching to a test doesn't foster real, long term learning. I could argue that AP classes take away most of the veteran teachers from the rest of the student population so the already existing gap between "talented" and "normal" students widens. I could rage over the fact that in many cases, the main promise of AP is now a lie; many colleges and universities no longer accept AP courses for college credit and only allow AP credits to be used to opt out of introductory classes or as prerequisites for major requirements. I could further argue that opting out of those intro classes is a terrible idea because the AP classes we take which are meant to be college level, in reality, do not come close to matching a real college classroom. I could complain that it is unjust how AP classes are practically mandatory for students from public schools and poor school districts if they wish to attend a prestigious or respected four year college. Admissions teams want to accept students with "challenging course loads" and if you don't go to a school with instant name recognition, it seems APs are the only way to prove you took hard classes in high school.
What angers me the most is the change the College Board implemented this year. At the beginning of the school year, the College Board announced that students would have to register and pay for their exams by October 31st or pay a late fee of $40. In all previous years registration and payment were not required until months later, much closer to the actual test date. 
The College Board cited the reason for this registration change by stating "Fall exam registration improves students' chances of success" and that they had tested fall registration at select schools in the past with positive results. The statement also claimed, "More students earn college credit and placement when they register in the fall." According to Mrs. Audrey Ruoff, AP Language and journalism teacher, in an April 2019 College Board presentation, the reasons the representative gave for changing the payment schedule were that "nearly all students start the year with high expectations for themselves … but confidence erodes over the course of the year." According to the groups surveyed, African American females lost the most confidence and white males lost the least confidence. 
I personally think that these statements, if true, are simply a nice byproduct of a scheme to take more money from high school students. 
When I heard that my family would have to pay for exams months earlier than expected, I became angry. My first thought: this is a giant money grab. Some of you may be wondering, "why is a change in registration date such a big deal"? Personally, I was unhappy because my plan had been to wait to see which colleges I was favoring or perhaps already know which college I would be attending so I could look over the school's policy towards AP credits before deciding if I wanted to pay for the test. If I couldn't get credit, I had no intention of giving the College Board my parents' money. With the change to October registration, this was no longer an option. My options became: Sign up for all three tests in October without knowing if my college will take the credit or wait till I know where I'm going next year and pay an extra $40 per exam as a late fee. My parents and I decided together that it was better to avoid the late fee. By October 31st I had registered and paid for three AP Tests, English Literature, Spanish Literature and Environmental Science. 
Months passed and two major events changed my life. First, COVID-19 came to the USA and permanently altered the course of my senior year, including AP testing. Second, I committed to attend Smith college for the 2020 fall semester. Smith students are required to take a full load of classes every semester, making AP credit essentially useless. I had paid for three tests that would not benefit me in any way. 
By moving up the registration date, the College Board successfully found a way to force families to pay for exams before knowing if those exams would benefit them. The promise of AP credit started as a way for high schoolers to save money by receiving college credit while still in high school; now AP does the opposite and has become a way to enrich the College Board. 
It is true that some schools, especially many state schools, do accept AP credit, and those credits could make it possible for a student to graduate a semester or two early. But what about everyone who chooses a college or university that doesn't accept those credits?
Perhaps this broken promise is part of why eight prominent DMV area private schools announced in a 2018 statement that they would be phasing out AP classes over a four year period. If the schools which are home to the children and grandchildren of presidents and supreme court justices are cutting APs, maybe that's a sign that moving away from the Advanced Placement program is a good idea.
AP classes themselves can be your friend if you find good teachers and round out your transcript. I would offer that the solution is simply to not sign up for the AP tests. Take the classes, yes. They will strengthen your transcript and maybe you'll get lucky and meet some great teachers. But don't take the AP tests. Do not let them take your money if you're getting nothing in return.
About the Writer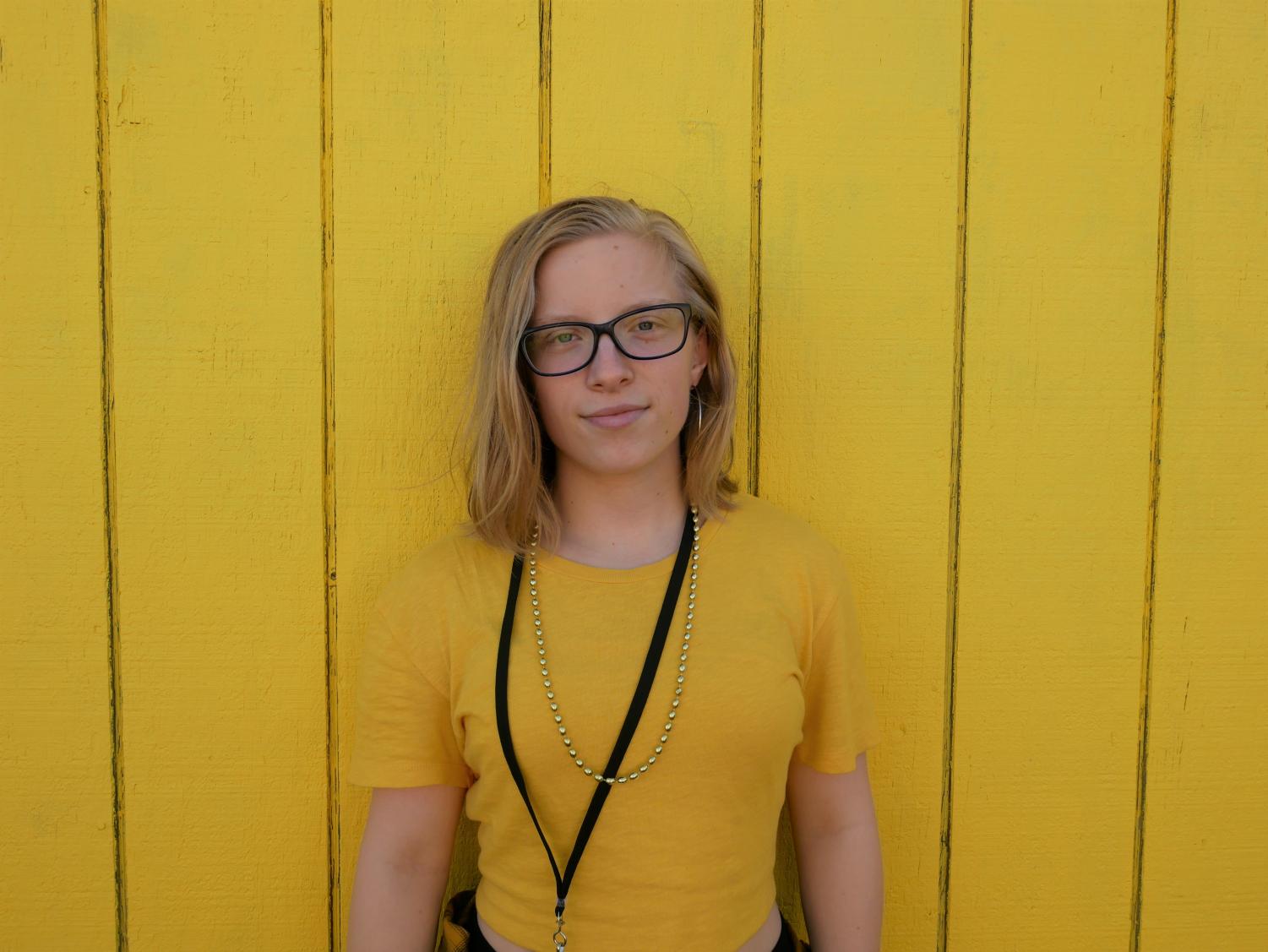 Eli Hertzler-McCain, Staff Writer
Elizabeth Hertzler-McCain, or Eli, is a bilingual twelfth-grade journalism student at Eleanor Roosevelt High School. She is an avid reader and and a lover...