Custodial Combatants: Our School's First Responders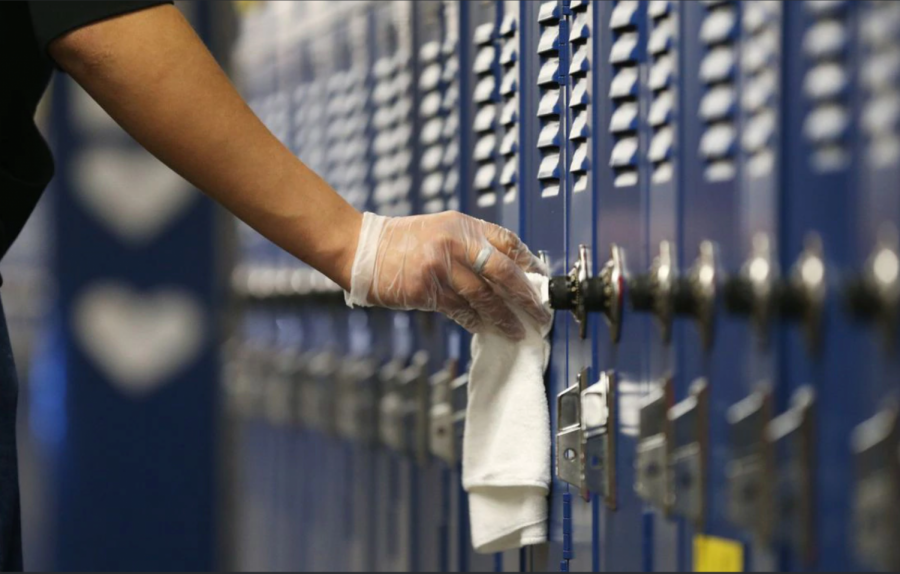 In times of crisis, it takes a certain kind of person to step forward and take action to help their fellow man. Brave, selfless, and hopeful, these kinds of people volunteer their time, effort, and sometimes life in order to make a better world for the rest of us to live in.
These people are more common than one might think. Seemingly ordinary people who keep our fabric of existence together, who without, we couldn't do our annual check-ups, buy food at a discounted price, or safely use a public toilet. Because crisis can come in the form of a completely unprecedented, unplanned pandemic. And the only troops or special forces we have to combat it are people like doctors, grocery store employees, and custodians. Because in order to survive, we need to hold on to the shreds of normalcy we have left, and most importantly we need to survive. Without those who keep us healthy, sustained, and safe in our places of work, we would be powerless.
Custodians are one of the most important kinds of essential workers. They are the only protection we have, besides our own sanitary routines, against any enemy viruses lurking on every surface we might touch. In fact, they are so important, that Prince George's county has deemed them "emergency personnel", according to their position description of the PGCPS website. Emergency personnel has to report to school in almost every situation where administration, teachers, and students are allowed to stay home. According to PGCPS administrative procedure, "When schools, Central, and Area Offices are closed because of severe weather or other emergency conditions, only EMERGENCY PERSONNEL are required to report as usual." They are the backbone of our school, and are expected to put their job as apriority above all else. When school is canceled because of snow, it's usually a "code yellow", but custodians must report for work. They have to risk driving on icy roads in order to maintain the building. 
Though schools are closed for all personnel due to the severity of the pandemic (this would be considered a "code red"), custodians in other essential business settings are continuously doing their jobs. If a school, when closed, needs building maintenance during a snowstorm, imagine the upkeep in a hospital needed during a pandemic, where virtually any place that is not sanitized could be another number on the death toll. 
Students weighed in on the importance of custodians, emphasizing just how important their roles truly were, and stated how they saw custodians taking early action against the pandemic in its early stages. 
Niya John, a senior at Eleanor Roosevelt High, felt that "janitors and sanitation workers are extremely important during pandemics. Not only are they tasked with disinfecting and sanitizing the school so that it's safe…but they also must keep up with the more mundane tasks so that the building itself can run smoothly. Like keeping the AC going, making sure the power doesn't act up, sweeping the floors, locking up in the evening."
She also noticed that about a week before school closed, "the bathrooms were cleaner and more stocked than usual. Especially of soap and paper towels." 
Creedence Jackson, a junior, noticed similar haste in restocking cleaning supplies and amenities, and saw "janitors…distributing cleaning spray to classrooms, most likely to prevent spread of the virus." 
He went on to reiterate the sentiment that custodial jobs, especially in the context of an easily contractible virus, are riskier than ever.
"I think that custodians have one of the most important but also dangerous jobs during this pandemic, because what they do can prevent the virus from spreading through the essential businesses. I also think it's very brave because they could be directly exposed to the virus in public places."
All in all, it is clear that emergency personnel, specifically custodians, make a direct impact in benefitting the lives of everyone, in every setting. They work to keep us safe, clean, and healthy, and without them, the infrastructure of business, education, health, and legal institutions would come crashing down.
Let's hope that their paychecks reinstate their significance as much as the pandemic does.
About the Contributor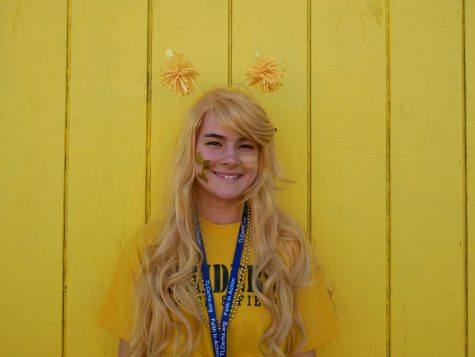 Isabella Baker, Deputy Section Editor
Isabella Baker is a senior at Roosevelt and the Deputy Section Editor of Arts and Entertainment for the Raider Review. She picked this position because...