Raiders Dominance In The Water Continues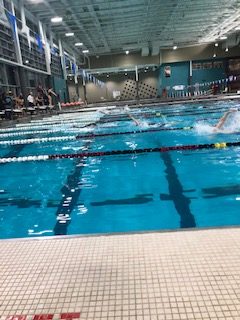 The Raider's swim team has been on a tear this year. The team has continued the success of past years powered by strong team chemistry, and good leadership throughout the program. 
Last year, the girls went undefeated in county play, defeating other top teams which included Bowie High School, and Flowers High School. The boys however did not have as great a success. Last year's boys team lost to Flowers by one point. Many on the team were out to avenge that loss. 
Junior Captain, Danny Ontiveros said "beating Flowers was a big goal of ours, losing by one point hurts, especially to a team we should be beating" This year the Raiders prevailed, and beat the Jaguars from Flowers by a score of 93-77, as well as beating rival Bowie High School. Head coach Dave Basile said it was "huge for the boys to beat flowers. Stressed that we wanted to win the meet. Flowers made it pretty tough at the end, but we wanted to beat them this year." 
The girls continued their streak of dominant swimming, beating Flowers and Northwestern, and Bowie in their most recent meets. Senior Naomi Aubert said that "the girls are strong" and added that "[Roosevelt] hasn't lost a meet for as long as [Aubert] can remember." Coach Basile said that "the girls have not lost a county meet in over 20 years." 
This type of dominance is achieved by the team's spirit and togetherness. Basile said he takes pride in the "team spirit and using the 'Raider Way' [and] the kids always getting the job done." Aubert also said that this team "focuses on the energy with our chants and cheering for each other." She believes that "for a sport that's so individual, we keep it unified."
As for the future of this team, Coach Basile thinks that "bringing in a lot of new freshman boys and having a good freshman class will be crucial to next year's success." Ontiveros also said that "If a few fast freshman can come in next year, that could be the fastest team we've had in all of my high school career which would be awesome."
The team will keep using their team spirit, team bonding, and talent to try and keep the 'Raider Way' alive as well as keep everyone involved, to try and have another undefeated season next year as well as to try and bring back a state championship to Roosevelt.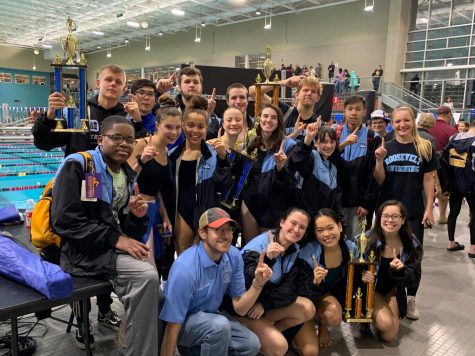 About the Contributor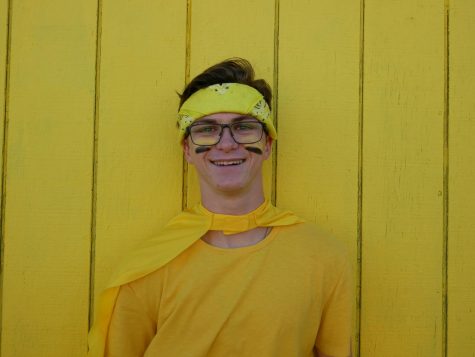 Wesley Shoemaker, Sports Editor
Wesley Shoemaker is our 2019-2020 Raider Review Sports Editor. He is a senior and is also one of our many Varsity Baseball stars. His favorite sports team...