Kobe Bryant Leaves Behind a Legendary Legacy
Kobe Bean Bryant, was regarded as one of the greatest players in NBA history. Bryant, left behind his well famed "Mamba Mentality" as well as a career that will go down as one of the best ever. 
The Charlotte Hornets drafted Bryant 13th overall in the 1996 NBA Draft. He was then traded to the Los Angeles Lakers. This move sent Bryant, an 18 year old high schooler, from outside of Philadelphia to one of the hardest places to play in sports, in Los Angeles. From the beginning, Bryant spoke highly of himself, talking about how he was going to be better than Michael Jordan. Many did not believe him, but he insisted he was going to be great. During his rookie season, Bryant was named to the NBA All-Rookie team, as well as winning the 1997 Slam Dunk Contest that same year. 
During his second year he started to hold his own in the league. Bryant reached his first All-Star Game in his sophomore season, averaging over 15 points per game, and finished the year playing in 79 games that year. In the 1999-2000 season, Bryant began to dominate. In those three years he won a title in 2000, 2001, and 2002 creating a Lakers dynasty which captivated fans around the world. Bryant also started a streak of 17 straight All-Star Game appearances, and in those three championship runs he averaged at least 22 points in each of those seasons. 
Those three championships allowed Bryant to capture the hearts of many around the world. Many saw his hard work, and his tenacity to score the basketball. He became an elite scorer, and many liked his way to score the basketball. 
Bryant's career was also defined by a number change. When Bryant first broke into the league, he wore number eight. Then during the 2006-2007 season, he switched to his first high school number of 24. While wearing both numbers, he had very similar statistics. While wearing number eight, he averaged 23.9 points per game, 4.5 assists, and 5.1 rebounds and he won three titles along with his infamous 81 point game. While wearing 24, Kobe averaged 26.3 points, 4.9 assists, and 5.3 rebounds while finishing with two titles, as well as an MVP year.
During his MVP year, Kobe played in all 82 games, and he averaged 28.3 points per game, 6.3 rebounds, and 5.3 assists per game, 20 double doubles and the Lakers ended the year 57-25. He also averaged almost two steals per game on the defensive side of the ball. This season followed two of his highest point seasons in his career where he averaged 35.4 and 31.6.  
His last few years, he played with many injuries. Although he often played hurt, he never let that get in the way of the way he played. Every time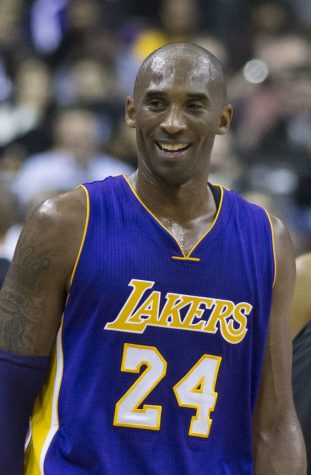 Kobe stepped onto the court he would give it everything he had. Kobe Bryant will go down as one of the greatest basketball players in the history of the game. 
About the Writer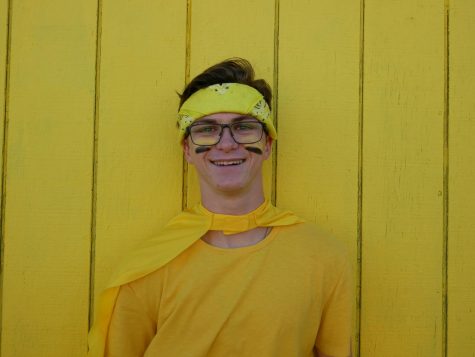 Wesley Shoemaker, Sports Editor
Wesley Shoemaker is our 2019-2020 Raider Review Sports Editor. He is a senior and is also one of our many Varsity Baseball stars. His favorite sports team...