Teacher Feature: Mr. Joseph Salamy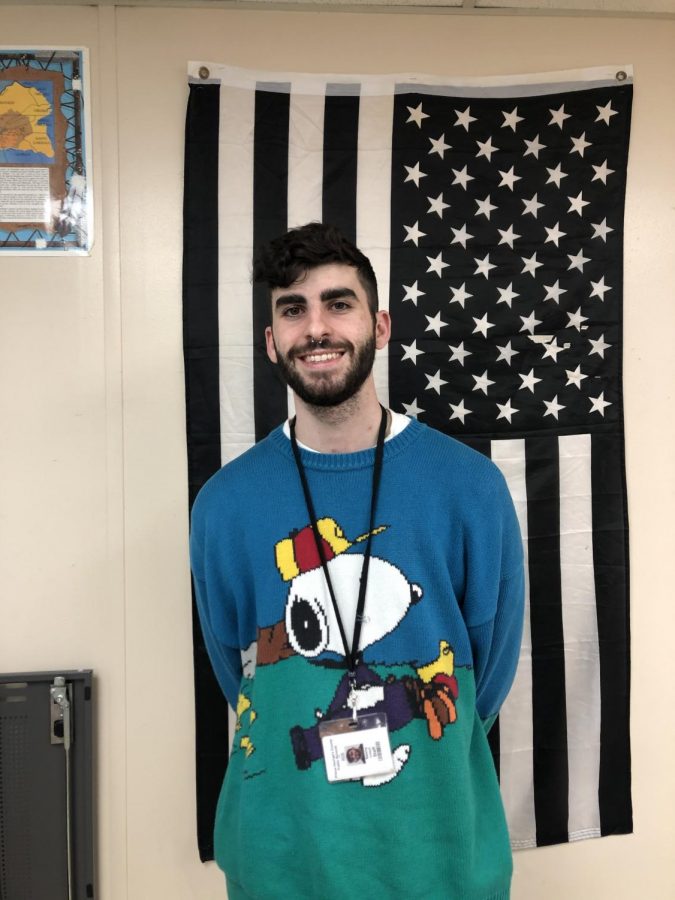 This year, Mr. Joseph Salamy, who earned a bachelor's degree in History and a master's in Secondary Education at the University of Maryland, College Park, joins the ERHS Social Studies department. Mr. Salamy grew up in Upper Marlboro, and moved to Annapolis at the age of 13. He attended South River High School. 
Although Mr. Salamy is a first-year teacher at Roosevelt, he was previously an intern here for Mr. Brian Secker. According to Mr. Secker, the two formed an excellent team, as Mr. Salamy built a strong rapport with his class. "He connected with the students right away," recalled Mr. Secker, who explained that, having also grown up in the area, Mr. Salamy knows exactly how to get through to his students and engage them.
Mr. Salamy currently teaches U.S. government, and students described his style of teaching as interactive. He begins class with a warm up, and slowly draws his students into the lesson. "Every week, there's a warm up where he asks how we're doing or if we're feeling good," said sophomore Wilson Martinez. 
According to Martinez, Mr. Salamy throws in casual jokes to keep the students engaged, but also makes sure to use real-world connections. "Our government is important for people to know about," explained Mr. Salamy. He also said he ensures that the students are responsible for themselves, so that they maintain the necessary balance between reliant and independent. 
Mr. Salamy's father taught math for 20 years, later becoming a principal. Growing up in such an environment, Mr. Salamy said he has always known that he wanted to pursue education.
"He's so enthusiastic, you know he loves teaching," sophomore Sita Nair notes.