Megan Rapinoe Has Been Named Sportsperson of the Year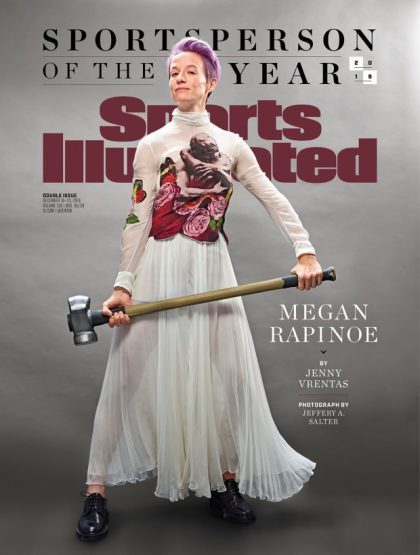 On December 10, professional women's soccer player, Megan Rapinoe, was named the 2019 Sportsperson of the Year by Sports Illustrated Magazine. She is just the fourth woman to be given this award without a partner in the past 66 years. According to the article in Sports Illustrated, she was selected because of her " remarkable athletic achievement" and because she is a"reflection of entrenched gender biases."
Rapinoe is a midfielder and captain of the professional women's soccer team, Seattle Reign Football Club. She also is a captain of the U.S. Women's soccer team where she led them to win the Women's World Cup this year in July. However, she is not just well known for being her athletic talents.
She is also widely known for being a voice for women against inequality. According to Sports Illustrated, " she led her teammates, three months before their tentpole tournament, to sue the U.S. Soccer Federation for equal pay…" During their victory parade after their World Cup win, they used their lawsuit documentation as confetti to not only acknowledge their victory in the legal battle but to also encourage other women to be bold just like them.
Rapinoe has also drawn a lot of attention to her bold personality. She has openly stood up to statements meant to silence her made by President Trump. For example, the article mentioned Trump tweeting and personally targeting Rapinoe after she led her teammates to "declare in advance that they would not visit the White House when they won the Cup."
In response directly to the President's remarks, she struck her now famous pose after she scored the last point in the World Cup final. This meant, according to Rapinoe, "'F— you, but with a big smile and a s— eating grin,'" and "'I'm going to do me.'"
We asked ERHS staff and students their opinion on Rapinoe's award.
"I think it's pretty amazing," said Junior Abby Feng. "I always love seeing female representation in different communities, especially sports."
We also spoke with Mr.Gleason, one of ERHS's Girls soccer team coaches. He said "I think the more recognition Rapinoe and the women's team gets the better because they are one of the most dominant teams in all of sports, so the first step is acknowledging their achievements so an award like this is meaningful." Gleason also said that he thinks Rapinoe winning the award "it is important because of the work that she has done to fight for equality for the women's soccer program in the U.S."
Megan Rapinoe has had an impact on women's professional athletics and the fight for equality on and off the field this past year. Hopefully, this will encourage other women to feel comfortable following in her footsteps in their own way.
About the Contributor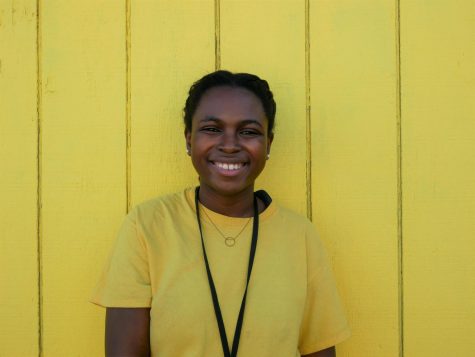 Nyla Howell, Managing Editor
Nyla Howell is a senior and a managing editor at ERHS. This is her third year writing for the Raider Review. She joined journalism to explore a different...