Cross Country team looks to get back to winning ways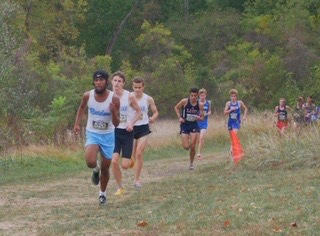 Over the past few years, the ERHS Cross Country team has been very successful. Both the boys and girls teams have finished in the top three in the county past three seasons.  
The boys will look to defend their County Championship title this year, after easily defeating the Parkdale and Bowie teams last year, as the girls will look to score a first place finish after getting second place to Flowers last year.
The Raider boys look to repeat as champs with senior Brandon Lewis leading the way. Lewis has finished third during the County Championships, as well as posting a personal best time of 16 minutes 36 seconds in the five kilometer run this season. Lewis finished in the top three at the Prince George's County Championships with a time of 17 minutes and 52 seconds. Lewis has looked and moved past that number this season, contending to be one of the top runners not only in the county but in the state. 
The cross country team at Roosevelt has a reputation around the county as being one of the more dominant teams year to year. Lewis said that "usually [Roosevelt] rises to the occasion." That occasion this year will be the County and State Championships. Last year, the Raider boys took home the county title through a solid performance across the board. Although the Raiders lost a few key runners, other runners are able to step up for the boys. Junior Ralph Nicholson looks to be one of those runners.
Nicholson is looking to make his mark on this team, and looks to make county's this year. He said his main focus is to "work hard everyday" and to "stay injury free." The combination of these two factors could push Nicholson to the next level. At last year's County Championship's Nicholson posted a time of 21 minutes and 13 seconds. 
Through the formula of hard work and taking care of his body, Nicholson's top time this year is almost three minutes faster, posting a top time this year of 18 minutes and 21 seconds. This hard work, has Nicholson's eyes set on a larger goal. He said his goal is to "win county's then win states." Although a lofty goal, with the hard work and leadership of Lewis, as well as the emergence of younger runners such as Nicholson, the Raider Boys can look forward to try and defend their County Championship, and make a run toward the State Championship. 
As for the Raider girls, they finished second the past three years at the County Championship. This year, they are looking to get over that hump, and get back on top. The girls lost a few key seniors, but are looking to rebound, with contributions from new faces such as Jennifer Onuoha. 
Onuoha agreed with Lewis saying that the season is "going pretty great" adding the girls are "slowly but surely working our way up in the county and soon the state."
As well as trying to be better versions of themselves, the Raider Cross Country team is trying to be better than all other schools. Lewis said "we do a lot of strength work that other people don't do."
Onuoha added that the team is able to be better than other schools because of Roosevelt's "drive and determination" also saying that "we have our off days and bad meets, but we just keep going."
Roosevelt's success from year to year can also be accredited to a good coaching staff. Onuoha said that "we have a coach that believes in us and constantly aims to reassure us of how capable we are." Lewis said that "[the] coaches give us rigorous training" as well as preaching the ideas of teamwork by  having the team"focus on running together and [by] sticking to the plan." 
Even with the continued success within the county, the Raiders are looking to take it to the next level. Onuoha explained that the coaches actually help runners get better and that everyone just needs to "listen to [the] coach."Although that "sounds straightforward it is surprising how some people can easily slack off from the rules of the team" reiterating that  if everyone were to "listen, it [could] give us the edge we need."
One of the hardest things about being successful is the size of the team. At each race, there are only seven varsity runners, and Lewis explained that there are over fifty people on the team altogether, due to what Onuoha called a "flood of freshman". Lewis explained how "it can be hard to keep everyone in line," as well as it being hard to teach all of them the art of running and "putting them under [Lewis'] wing." Onuoha added saying that "not everyone pays attention, and it is easy for people to get distracted." Although these runners may get distracted, she explains that "they are ready to work and are improving greatly."
A good thing about a team this size, is the ability to develop runners over all four years. This gives Roosevelt success for years to come as the runners will be in the program following taking after fast runners such as Lewis. 
Lewis said that "we have always had a good team" and does not think that would stop anytime soon. Onuoha added saying she "certainly thinks Roosevelt will have more success in the years to come, and as long as [everyone] has a confident mindset and realize[s] [they] are capable of doing big things."
Whether it be the girls or boys team the Cross Country team at Roosevelt is a family of sorts. They are a family filled with older and more seasoned runners like Lewis, who are trying to pass on success to younger runners such as Nicholson, and Onuoha. This team will look to compete for a County Championship, and then take the next step towards winning a state title. With the consistency of leadership from the older runners, as well as a program that has led to success in the past from the coaches, the Eleanor Roosevelt High School Cross Country team will look to stay on top starting this year and continue moving forward for years to come.
About the Writer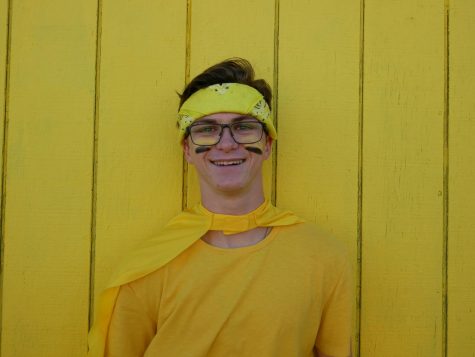 Wesley Shoemaker, Sports Editor
Wesley Shoemaker is our 2019-2020 Raider Review Sports Editor. He is a senior and is also one of our many Varsity Baseball stars. His favorite sports team...