Students React to Mattel's Gender Neutral Doll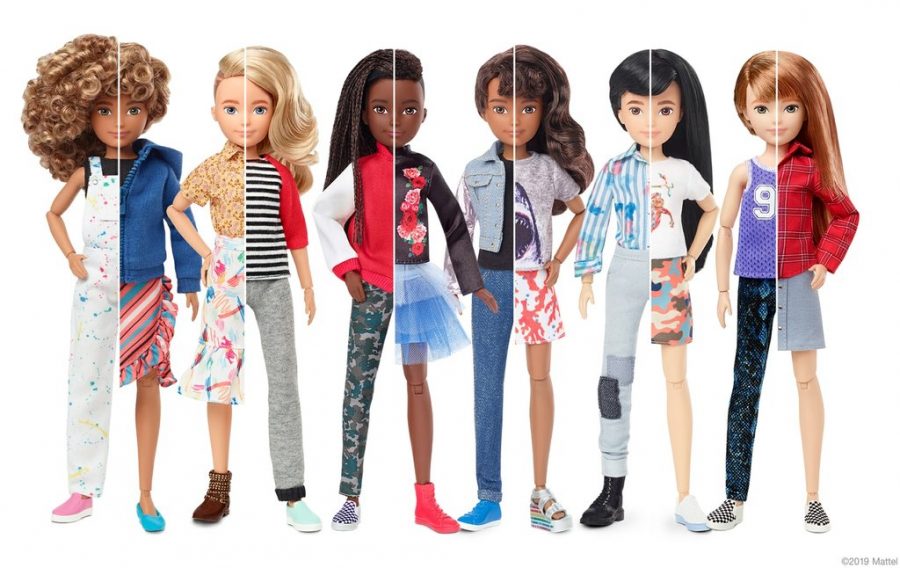 The release of a gender neutral doll by the toy company Mattel has sparked a fiery discussion over the topic of gendered toys.
Released on September 25, the doll marks the start of a new agenda taken on by the company in response to an increasing number of children whose identities and genders tend to be under-represented in their daily play. The doll has been meticulously designed to display facial features that are neither expressly male or female– a clean slate from which children can foster  their limitless imagination. The items of clothing that accompany the doll are endlessly versatile, allowing the kids to experiment with tutus, sneakers, hoodies, and other styles befitting the child's desire.
Junior Cade McIntosh, a student at Eleanor Roosevelt High School, is absolutely thrilled over the release of the dolls. Expressing sheer excitement over the new opportunities the doll offers to children, he believes the dolls are a necessary step in helping kids of all identities. "I feel like it's not even specifically for non-binary or gender-neutral people," he stated. "I feel like any kid can get this doll and be able to fully express themselves no matter what with any type of clothing. That's such an important thing to be able to explore yourself at an early age, [including] your identity and what you feel like."
Despite having received many praises for taking the bold steps in producing the doll, Mattel has also faced intense backlash and comments of disapproval from thousands of parents. Although recent trends have shown that most parents are increasingly leaning towards raising their children with more neutral play that's not oriented towards any specific gender, some believe the doll is wrongfully exposing children to topics about gender that are inappropriate for their age.
According to freshman Eric Harris-Beckham, children are perfectly able to understand and make decisions regarding their gender identity. "They're themselves. They know themselves better than anyone else. So why can't they make their own choices?" they stated. 
McIntosh expressed similar beliefs on the topic. "People act like children are unintelligent and incapable of understanding, and that's completely false," he stated. "Kids are possibly one of the smartest groups of people I know. There's so much that they are able to understand with relative ease. I feel like if people just take the time to explain it in a way that isn't demeaning, then it really can spark in a child." 
With the creation of the doll arrived some interesting feedback, even sparking a response from teachers. Teacher Mr. Sean Brady stated that he had in fact previously been aware of the doll's existence. "Yes, I have heard of the doll being produced," he stated. When asked about whether or not children would be able to comprehend such things as gender, Mr. Brady had a lot to say.
"I think most children have an implicit understanding of gender, but rarely an explicit understanding," he stated. "Children are keen observers and from a very young age begin to identify patterns and trends.  They may not be able to articulate their thoughts, but young children can definitely identify as feeling more aligned with masculine or feminine traits/ideas/tendencies."
Mr. Brady went on to express his thoughts, even speaking about his experience with toys during his childhood. "From what I recall, yes," he stated. My toys generally reflected my interests at the time, and my parents did not place any restrictions on the type of toys I was allowed to have. I played with Transformers, G.I. Joes, and wrestling figures, but also with miniature cooking sets and My Little Ponies." 
Indicated by recent shifts initiated by toy companies to make their products less gendered, parents seem to have increasingly grown accustomed to topics regarding young children identifying themselves within the LGBTQ+ community. Although there is still much progress to be made, many are hopeful that the world's first gender-neutral doll may be the start of a new period of acceptance for children of all identities. "If everyone had the ability to have everything, then I feel like the world would be a little better," stated McIntosh.
About the Contributor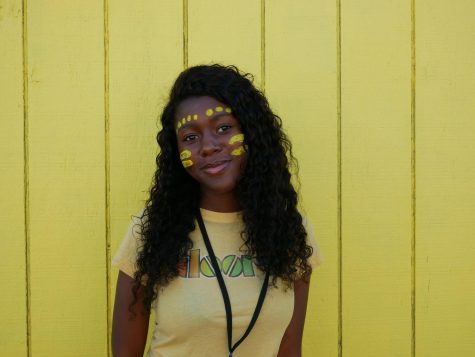 Kenny Davis, Co-Editor-in-Chief
Having developed a passion for reading and writing at a young age, junior Kenny Davis began her career as a Raider Review staff writer in fall of 2016,...