ERHS girls soccer team wins the County Championship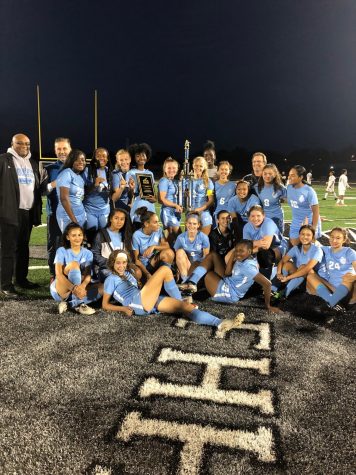 The ERHS girls soccer team took home the County Championship with a score of 14-4 on Monday, October 21, at Fairmont Heights High School defeating the Clippers from Oxon Hill. 
The Raiders entered the game looking to defend their title, after defeating the Clippers 6-0 in last years County Championship. Though a bigger game which carried championship implications, the Raiders treated it like just another game. Sophomore Sophie Swart said "[she] went into this game like [she] would any other." 
The Raiders defended the title through a great offensive effort led by Senior Madison Endres who had three goals and Swart who had two of her own. Swart said she was "proud of [her] performance and is always happy to contribute to a win."
Although they were two of the main leading scorers, over ten players scored a goal against the Clippers, including Senior Zosia Nicholson who scored two, and Senior Aliza Khan who scored one of her own. 
The Raiders scored eight of their goals in the first half, with Endres scoring all three of her goals in the first half, getting the Raiders lead up to 8-2. 
The Raiders dominated the Clippers from the start. They led the game the entire time and never allowed the Clippers the catch up, as the scoring never slowed down. Swart added "[she] is proud of the team and believe[s] this was a much deserved title." 
The Raiders will look to move forward from this victory, into the playoffs and compete for a Maryland 4A State Championship. 
About the Contributor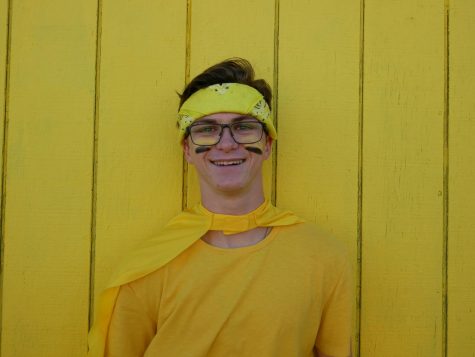 Wesley Shoemaker, Sports Editor
Wesley Shoemaker is our 2019-2020 Raider Review Sports Editor. He is a senior and is also one of our many Varsity Baseball stars. His favorite sports team...