Roosevelt's Closet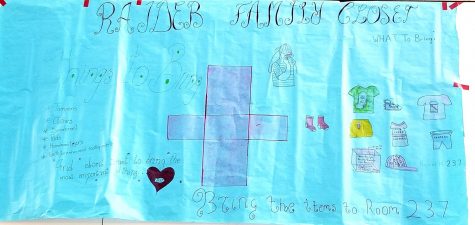 Roosevelt's Closet is an outreach program started by science teacher Ms. Komar. The goal of this project is to help students at Roosevelt who may need extra help by providing them with essentials, such as hygienic products and clothes. 
Ms. Komar's inspiration for this project started online, after being inspired by similar projects. "I know we have a good amount of kids who struggle, whether it's because they are homeless or don't get what they need at home, or maybe need additional help. I wanted to be that help for them, a minor force of change in the world," she stated. "I think a lot of times the world seems overwhelming and I think most people want to help, and this provides an outlet for them."
 The program specifically looks for donations of hygiene products, toiletries, feminine products, shampoos and soaps, deodorant, lotion, basic school supplies (binders, pencils, folders, etc), and gently used or new clothing (including children's clothing). The closet will not accept donations of most foods, or any medicines. If students or staff have any donations, they can be brought to room 237 in between classes or at any time.
The Closet is designed to be discreet, though there is no shame in needing some help. It is currently still being organized and set up, however students who want to pick up items can find the Closet in the office in the back of room 237. There will be a sign on the door, as well as additional direction from Ms. Komar. Students can come between classes or arrange a time if necessary.
About the Contributor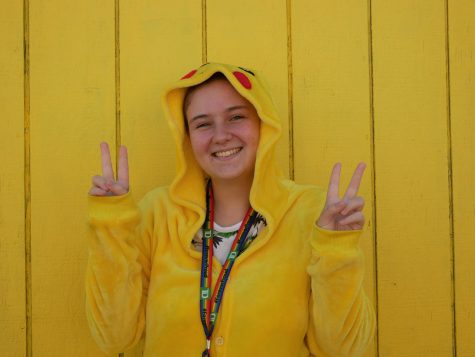 Jamie Voytsekhovska, Staff Writer
Jamie Voytsekhovska is a senior at ERHS, and a writer for the Raider Review and the Greenbelt News Review. They love writing stories about people and giving...