ERHS Students win 2019 Snow Plow Contest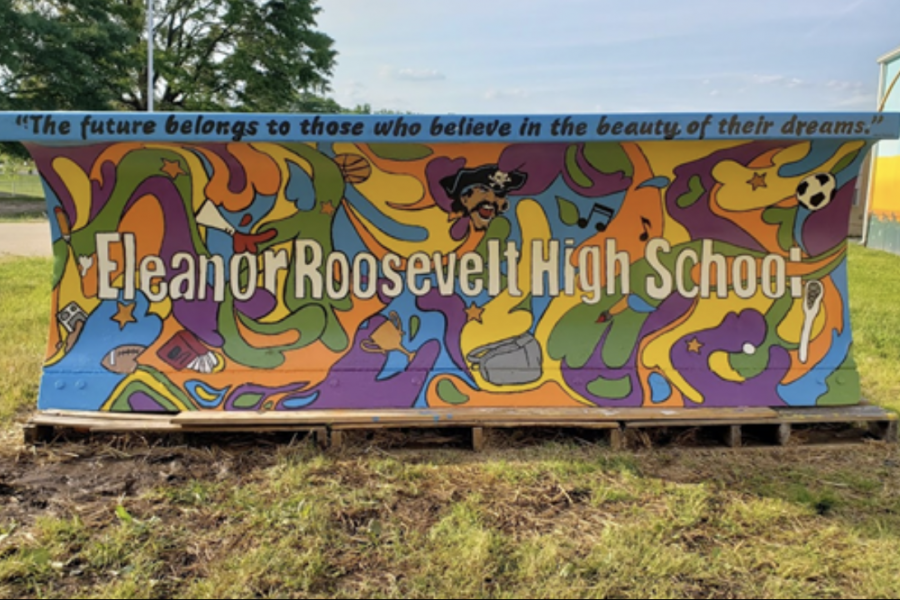 Raider Review Staff
May 30, 2019
ERHS Computer Graphics and Studio Art students won the PGCPS Snow Plow Design Competition this spring.
According to the county website, the plows are judged by a team of administrators and central office staff for "their originality, positive message, school spirit, imagination, and color coordination. PGCPS uses the painted plow blades to remove snow from driveways and parking lots at schools and offices. "
Junior Katherine Sinuk designed the snow plow, and Daphne Ngape, Daisy-Bright Chi, Jasmine Wilson, Amaya Chichester, Raina Dirksen, Courtney Jeffrey, Alyssa Heintzelman, Kyle Thomas, Katharine Yeagley, Amara Hayling, Yelyzaveta Voytsekhovska, Jeremy Phillips Mincey, Daniel Hamilton, Victoria Lewis, Vivian Chan, Michelle Juarez-Sanchez, Eunice Boasiako, Jonathan Wang, Timilehin Otukoya, Tayiba Zakariya, Ye Eun Chun, Dylan Vitko, Mark Wright, and Sarah Tella all participated in drawing and painting.