The Hunt for the best area pizza: Raider Review Crew tries DMV pizza, Ledo's and Three Brothers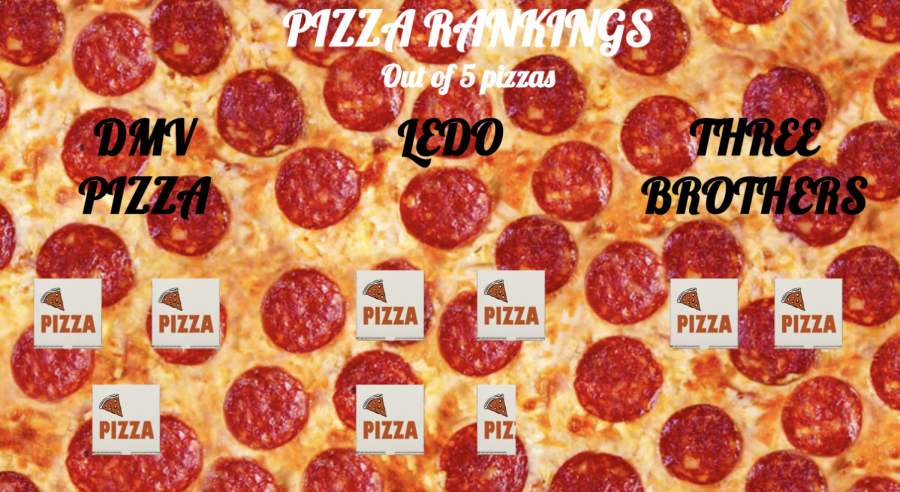 It's the Review Crew and we are on the hunt for the best pizza in the DMV. We went to three of the staple pizza joints around Roosevelt; DMV Pizza, Ledo Pizza, and Three Brothers. We judged each place based on the following criteria and rated out of five 'pizzas'.
Experience

Cheese

Sauce

Ambience

Crust
We came up with the definitive rankings. Enjoy the video.