Students React to Option to Opt Out of RP For 2020
Hang on for a minute...we're trying to find some more stories you might like.
PGCPS has determined that starting with the class of 2020, S/T students can opt to take dual enrollment courses instead of Research Practicum for their senior year.
The Science and Technology Program was established in Prince George's County in 1976. According to the PGCPS website, the program "provides broad and intensive college-level academic experiences, with content and application focused on science, mathematics, pre-engineering, and technology."
The program requires students to take upper-level science and math courses throughout their four-year high school career. It is a highly attractive program for students who are interested in taking a science track in college.
Previously, during senior year, all S/T students had to take Research Practicum, a year-long research project related to a topic in STEM.  Students then presented their findings at the end of the year at an annual symposium. This course has always been mandatory for all graduating S/T classes.
However, for the class of 2020, the requirements have changed. Next year's senior class will be able to participate in two dual enrollment courses at Prince George's Community College as a replacement for taking RP.
According to an interview with Ms. Jane Hemelt, S/T coordinator at ERHS,  students have the option to have a half or full day with RP or just a have day with dual enrollment.
She said that "there is no course that prepares a student better for what he or she will face in college than Research Practicum.  There is no way that taking four dual enrollment courses can replace the rigor, the knowledge, and the skills that a student receives in Research Practicum." She also said that she is worried about the reduced coursework and how a student who chooses these changes will compare with others when it comes to college admissions.
Many students shared that they also had concerns about the switch and would continue to take RP.
Recent S/T program graduate Chioma Ezuma, said "At first I was was very angry. It's not fair to all of the S/T students who sacrificed so much for a pin… But I am also glad the S/T department has created more alternatives so students can still be successful … "
Another student, junior Caitlyn Shoemaker, chose to take RP for the next year.
She said "I chose RP because I looked at the dual enrollment classes and I didn't love them and I didn't know anyone taking them either and I thought I would benefit more from RP…I heard that RP is like similar to what you do in some college classes so I wanted experience with that."
Sophomore William Huang said "I was planning to take RP anyways so the change doesn't really affect me."
About the Writer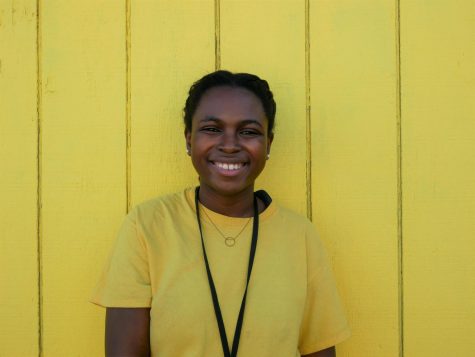 Nyla Howell, Managing Editor
Nyla Howell is a senior and a managing editor at ERHS. This is her third year writing for the Raider Review. She joined journalism to explore a different...