Students from Immigrant Families Discuss Motives for College
Eleanor Roosevelt High School's substantial diversity has been the pride of students, teachers, and faculty alike for many years. As our school continues to bring together students of numerous backgrounds and identities, it has also introduced a wide variety of motives for attending college.
A vast majority of the students attending Eleanor Roosevelt come from immigrant families, and in most cases have parents who immigrated to the United States many years ago. These circumstances impact students' perspective on the college process, as well as their motives for college in general.
Senior Victoria Lewis, an aspiring artist, stated that her motivation for her education is strongly influenced by her mother, an immigrant from South Africa. "There's a lot of pressure to succeed. There's kind of like a really high standard that's held. As soon as you don't meet her standard, then you're like the bottom of the barrel," she said.
Students from various class levels with immigrant parents conveyed similar experiences. Freshman Isabela Martins, whose parents are immigrants from Brazil, said, "I think since my parents had to go through so much to get here, they taught me that you always need to try your best at everything."
In comparison to non-immigrant families in America, students felt that there were some major differences in the amount of pressure their parents placed on them. A majority of the students interviewed believed that their parents wished for them to take advantage of opportunities they may not have had.
"I'm not trying to say that immigrant parents are better in any way, but I do think that since they work so hard to come here, they kind of motivate you to do the same," said freshman Divya Chappa. "If you're in this country, [you] take advantage of your opportunities. They couldn't, so we should be able to do that for them."
Education remained a common focus for these students, and the influence they received from their parents. Many felt that their parents wanted them to benefit from the education offered within the United States, as the education in their home countries was not as advanced.
"Both my parents went to college in Brazil," said Martins. "There's not as many good colleges in Brazil, or if there are, they're really expensive. Since we're here, they know that the education system, for the most part, is better. So they want me take advantage of that and go to a good college."
In some cases, students felt that attending college did not feel like an option.
"I feel like I definitely have to attend college because of [my mom], no matter what kind of college it might be," stated Lewis. "It made me see college as something that has to happen, and not just  a decision that makes you better. But just a stage in life that if it doesn't happen, then you're doing something wrong."
However, support from their parents in addition to their own determination to succeed is a constant motivation on their path of education. "Thankfully, I have parents that support every decision I make, or whatever I wanna do," said Chappa. "But I myself want to pursue more education because I aspire to be like them."
About the Writer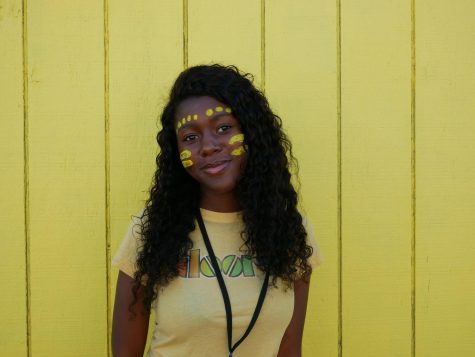 Kenny Davis, Co-Editor-in-Chief
Having developed a passion for reading and writing at a young age, junior Kenny Davis began her career as a Raider Review staff writer in fall of 2016,...