What It's Like To Be Me: School Security Guard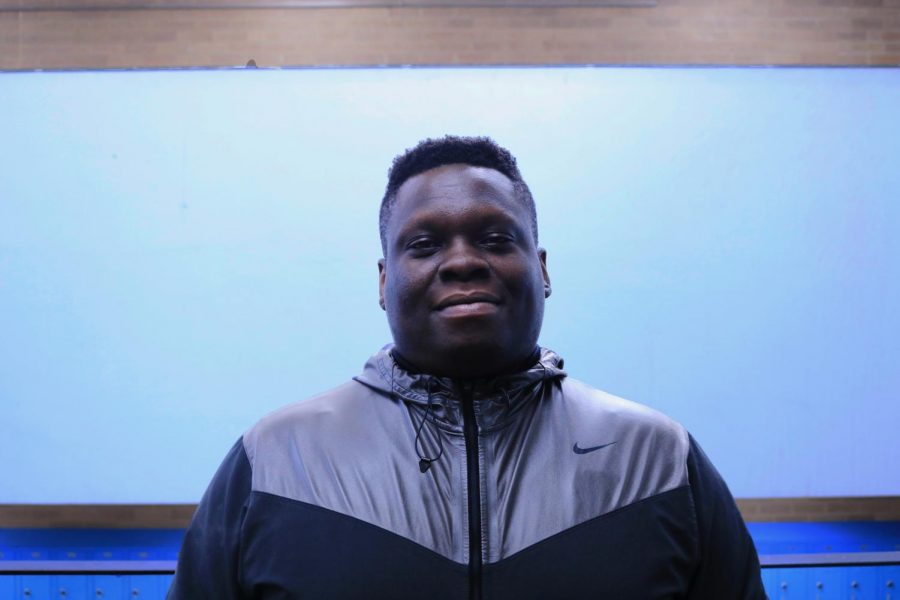 "Hey yo my man, where yo I.D. at?"
Almost all students here recognize this catchphrase. Stories get passed around and exaggerated all the time. How could a security guard be so popular with students? How does he know so many NBA players? It seems surreal: if a freshman heard it on their first day of school, they wouldn't believe it.
Raheem Shobowale, known to most students as simply Raheem, has worked at Eleanor Roosevelt High School for nearly eight years. Before his more than six years as a security guard, he worked in special education here.
Raheem explained that an average day for him includes "making sure Roose is safe, making sure students are going to class, making sure no random people are in the building."
He continued, "I'm cool with everybody, that's the good thing about working at this building; you gotta be cool with the kids to know what's going on in the building…If somethings up, there's a person in the building, there's supposed to be a fight, I'll know before it happens."
According to Raheem, being a security guard comes with its fair share of challenges besides keeping the school safe. He explained that "different generations, generation change I try my best to get used to it" and "you gotta be cool with everybody that's how I make sure I try to get used to every generation that's coming in the building."
Raheem said he thinks current students are different from when he first came to the school. "Everybody think they grown now, that's the part about this generation, you still in high school, nobody's grown up yet," he said.
Despite the difficulty in dealing with changing generations of students, he claims the most challenging things he faces at Roosevelt are the first week of school and incoming freshmen.
"First week of school, new students you gotta get used to them… way I do it I gotta know faces, not names, just your faces… that way if I see a person I don't know I can say 'you don't go here,'" he said.
Raheem has coached basketball here for about ten years, and he also works part time as a player coordinator at The Nike Basketball Academy, a Nike sponsored camp that trains elite recruits from both high school and college teams.
Over the course of the invitation-only camp, NBA scouts pick out top players to consider for teams. He's been working with the camp for the last six years. "If any player needs something done, or can't find something I'm the guy they go to…the operation guy," he explained.
The Academy often employs professional basketball players such as LeBron James to help train recruits. Throughout his time at the camp, Raheem has met and gotten to know players such as LeBron James, Kevin Durant, Chris Paul, Victor Oladipo, Trey Young, Jayson Tatum, Harry Giles, Malik Monk, Brad Bilk, and once during an all-star game, Michael Jordan.
He stated "when the kids [upcoming NBA players] are still in high school before it's their time to be a superstar, I get to know them, so when they make it to the league, that's how I know most of the kids when they in the NBA." He added, "I do a lot of stuff with Nike and basketball… that's why every time kids see me on social media they're like 'yo, Mr. Raheem everywhere!'"
If he isn't helping with basketball, he is standing at the front of the lunchroom yelling "Hey yo my man," while also making students laugh and feel at home at school.
Raheem said he welcomes students to follow him on Twitter @FeatheryRa.
About the Writer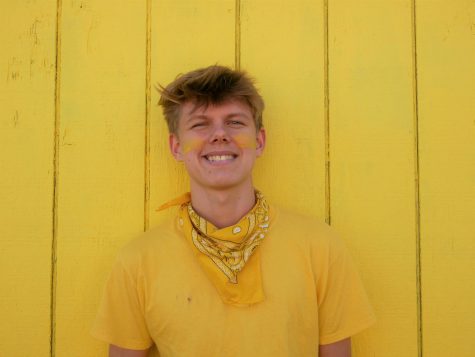 Odinn Waguespack, Managing Editor
Odinn Waguespack, Senior is a new writer for the Eleanor Roosevelt Highschool Raider Review. Odinn joined the Raider Review at the start of the 2018 school...