"Us" Trailer Taking The Internet By Storm
Hang on for a minute...we're trying to find some more stories you might like.
On Christmas, while most of us were opening gifts with family and gathered around the Christmas tree, Filmmaker Jordan Peele gave the internet another gift. He released the trailer for his upcoming movie "Us" a psychological thriller which features stars such as Elisabeth Moss, Winston Duke, and Lupita Nyong'o.
"Us" is only Peele's second directing role, his debut being the 2017 blockbuster "Get Out". Get Out did better than anyone could have expected, grossing $255 million worldwide, making it in the top ten profitable movies of 2017.  Get Out was also nominated for two Golden Globes and four Academy Awards and won Best Original Screenplay.
Viewers praised Peele for his excellent blend of horror and current race relations, following a young black man going home with his white girlfriend for the weekend and discovering the horrid secrets the family holds. "I believe it was a good exaggeration of a stereotypical, seemingly hospitable, southern town with underlying racism," says senior Corey Squibb.
Fans have been waiting on the edge of their seats for what Peele had in store next since the Us poster was teased in February. No clues as to what the movie would be about were released until the trailer dropped on Christmas.
"I think its a really cool concept because I think everyone thinks at some point what would happen if there was two of them." Commented Danielle Chew-Martinez, a fan of all of Jordan Peele's work. "I did not really understand it at first but after reading peoples comments online I thought 'wow this movie could be deep'."
Even people who do not like horror, like freshman Caleb Penley could find enjoyment in the trailer."I am going to have nightmares for weeks! I still watch Disney, I am a child at heart."
Fans and critics agree, that this movie will definitely spark conversation once it hits theaters nationwide March 22, 2019.

About the Writer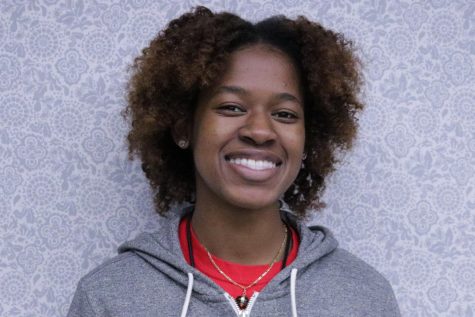 Sabrina Moorer, Arts and Entertainment Editor
Sabrina, a senior at Eleanor Roosevelt High School is very excited to be the Arts and Entertainment Editor for the Raider Review.

As an Afro Latina,...