What It's Like to be Me: The Head of a High School Department
While students pursue their studies year after year, the department chairs are relentlessly working behind the scenes to ensure the success of our school.
Ms. Meghan Kovach has taught Algebra I and Trigonometry Advanced at Eleanor Roosevelt HS for almost eight years, and is in her third year as the math department chair. Through these experiences, she has become well-acquainted with the responsibilities and challenges that come along with the position.
She explained that as "the Head of the Department, we teach half the time. We only have three classes we teach a day instead of six, like a regular teacher does. The other half of our day is spent either in meetings with administration, or guidance, or other teachers, or with each other. The heads of the departments [English, Math, Social Studies, and Science], work really closely together."
Behind the scenes, the heads of the departments often switch between roles as teachers, guidance counselors, test coordinators, administrators and much more.
"We communicate administrative policies to our teachers, we run monthly meetings for the department, then we also run collaborative planning meetings, which means different courses get together and plan," she elaborated. Department Chairs also assist with student placement, course offerings, analysis of test results, grading and attendance issues, lesson planning, and more. 
Besides interacting with students, however, Ms. Kovach greatly emphasized how an important obligation for heads of departments is to effectively advise, coach, and prepare teachers within their department. Whether it's discussing effective teaching strategies, or supplying teachers with necessary supplies, the heads of the department interact closely with teachers in need of guidance as well. When teachers have emergencies, Department Chairs are often there to fill in, retrieving or creating last-minute lesson plans, running rosters, and making sure the day-to-day responsibilities of that teacher are covered.
When asked about the challenges of being both a teacher and head of the department, Ms. Kovach expressed numerous difficulties. "It's definitely challenging. I manage students, which I've done for twelve years. I know how to do that. But then in this new role, now I'm kind of managing adults," she explained. "It's like a whole different skill set that I've had to kind of tweak."
"I think some days, I miss just being a teacher because I love that. And I think that's where my strengths are. But I also feel like it's good to have good department leadership, because that can also make or break teaching. It takes a lot of organization."
Ms. Kovach explained that heads of departments are often overwhelmed by work. "Often times I wish we had a secretary. I would love to have a secretary who could coordinate [meetings]," she stated. "That would really free us up to do more of the instructional support aspect of being a department chair."
Recent changes within school, as well as county policies have majorly affected the amount of work handled by heads of departments.
For example, department chairs used to work as 11-month employees, but the position has been reduced to 10-month for years now. ERHS also had an Instructional Coordinator up until the end of last year, but that position has since been eliminated and its duties distributed to department chairs. Furthermore, as administrators and testing coordinators are assigned increasing workloads, much of the overflow goes to department chairs.
This school year in particular has also marked the end of student aides, who were significantly useful in helping lighten the workload of hard-working teachers. "In the math department, we have all used student aides in the proper ways. We have something for them to do all the time, and they really help us with the minute things that take up a lot of our time. I think a lot of us are really missing that," Ms. Kovach admitted.
Although the heads of the departments work to improve courses and student experiences, there's always room for improvement, Ms. Kovach said. "The main thing I've been trying to get my teachers and myself to realize is that we could always be better. That's something that I always every year want to instill into the department."
With the start of the new year, Ms. Kovach is excited for another new year of opportunities within the math department. "Just starting new every year is really exciting," she said. "We might get some new teachers next year, which is really really fun."
About the Writer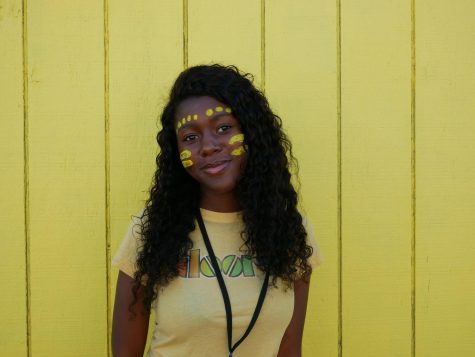 Kenny Davis, Co-Editor-in-Chief
Having developed a passion for reading and writing at a young age, junior Kenny Davis began her career as a Raider Review staff writer in fall of 2016,...