Former Educator and ERHS Alumnus Joshua Thomas Elected to School Board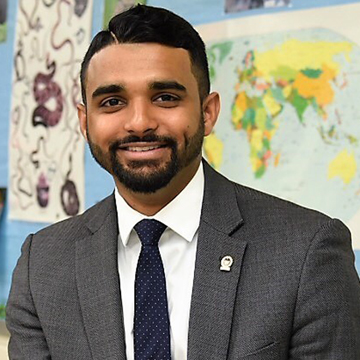 Former educator Joshua Thomas was elected to the Prince Georges County Board of Education on Nov 6. He replaced incumbent Lupi Quinteros Grady.
Thomas, who ran under the slogan "a teacher for school board," came second to Grady in the primary elections on June 26. However he won the general election with a total of 12,121 votes as opposed to Grady's 9,043 votes.
Thomas, a former Roosevelt alumni and member of Dem Raider Boyz step squad, said his top priorities as a new member of the school board are to reduce school overcrowding, improve communication between the school board and its constituents, and to improve teacher recruitment/retention.
Thomas identified overcrowding in the county as a policy issue he is focusing on. "We have a major overcrowding issue in the county, you probably know it well at Roosevelt… a building that is just over capacity in the form of students," he said.
He also said that communication between the school board and its constituents was important to him. "I want to increase the amount of communication that goes on between the school board, our parents, our kids, and our teachers" he said.
Thomas also explained that he wants to improve teacher wages to keep teachers in PGCPS. "I also want to improve teacher recruitment and retention; right now our teachers are just outmatched by their counterparts in Montgomery county and DC public schools," he said.
English teacher Mr. Troy Bradbury taught Thomas and said the new board member knows what it is like to be a teacher.  "There's a disconnect for us teachers in that the people higher up never seem to have a clue what really goes on in a classroom… having him have been in a classroom helps him see things how we see things".
Senior Jonathan Williams, who helped Thomas during his campaign primaries, said he was happy to have him on the school board. "I think he's a driven individual that has the lives of students and faculty at heart… he doesn't have the most political experience, but he can gain that."
About the Writer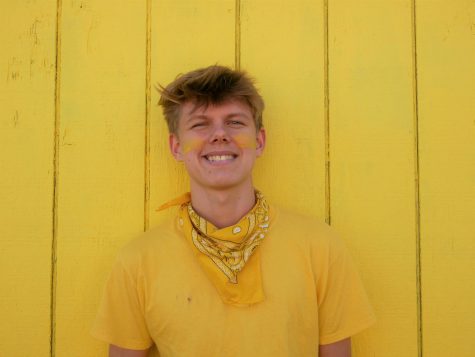 Odinn Waguespack, Managing Editor
Odinn Waguespack, Senior is a new writer for the Eleanor Roosevelt Highschool Raider Review. Odinn joined the Raider Review at the start of the 2018 school...