ERHS Girls Varsity Soccer
Hang on for a minute...we're trying to find some more stories you might like.
On November 10th, 2018 the Girls Varsity Soccer Team completed a season that took them to the Maryland 4A State semi-finals for a second consecutive year with a record of 11-2 under head coach, Bob Sowers.
"Their strength is their heart," said Coach Sowers, in his sixth year as head coach. "They don't stop and they don't quit."
"Every team has their ups and downs," said senior forward Daniela Luna. Moments of adversity, like the Raiders' 2-1 loss against Charles H. Flowers "made [them] stronger as a team."
Junior striker, Aliza Khan, agreed adding that "overall, we were a strong team" that grew over the course of the season. Getting to know each other better "contributed to the improvements in our performances."     
Such improvements led to highlights such as a comeback win against Parkdale on October 11 in which a Haley Zack brace (two goals) put the Raiders ahead, 4-3, with one minute left in the match.
Junior midfielder, Natalia Rincon, described Zack's goal as "immaculate, truly a work of art."
The November 6th game against Parkdale was another memorable night for the Raiders, and Luna in particular.
"I had prayed all night and morning so that I could score or at least give an assist." Luna went on to score the goal in the regional final, that allowed the Raiders to make a deep run into the state play-offs.
With the graduation of seniors Mykenna Maniece*, Alexia Rivera, Amina Bejja, Jaime Kraske, Daniela Luna, Dursha Ragununthan, Jade Thompson, and Dallas Sava will come a fresh start for the Raiders for the 2019 soccer season.
"Next year is simple" according to Coach Sowers, "we need to win it all."
Khan said she believed that "the biggest goal for the team is to win the state championship" next year.
First-year assistant coach, Mr. Bill Swart, added that the primary goal for next season is to "play one game at a time, work hard, and improve each game."
According to Coach Swart, every member of the team and coaching staff  "needs to work hard" to achieve their ultimate goal of winning the state championship.
"Soccer is a team game" he said, "we are successful together."
*Senior Mykenna Maniece is the co-editor-in-chief of the Raider Review.

About the Contributors
Surya Pukazhenthi, Social Media Manager
Roosevelt senior Surya Pukazhenthi is the Social Media Manager for The Raider Review. During his free time, you can find him captaining the Eleanor Roosevelt...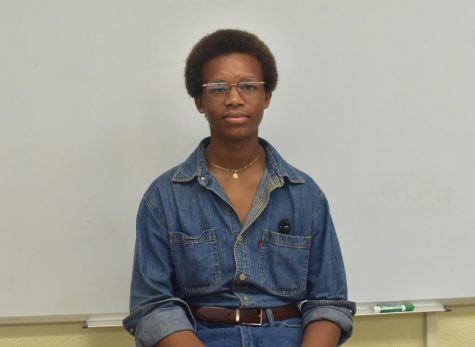 Darius Foster, Photography Editor
Darius Foster is a junior and the photography editor and staff cartoonist for The Raider Review.