Club Intends to Bring a Safe Space to ERHS
Hang on for a minute...we're trying to find some more stories you might like.
This year, the Bring Change to Roose club is creating a safe space intended to be a mental health break room in UL05, a classroom in the upper level of the library media center.
Senior Keny Cordero explained that the idea started last school year, when Cordero and fellow Senior Soyama Mulata wanted to help solve a growing problem among their junior class.
Cordero said that it will be "a place where kids who are struggling throughout the day" can go to calm down. She said they "saw a lot of people were struggling mentally" with stress, and that from there the idea of a mental health club and the Safe Space were born.
The room is empty now, but it is under construction with support and funding from Principal Reginald McNeill and the PTSA. The room has already been painted lavender purple and talks about furniture are in progress.
Cordero said that she hopes to get "a full-time school psychologist…that deals with purely emotional things" for the Safe Space, and club sponsor and English teacher Mr. Patrick Gleason said that "having a guidance counselor in there like one counselor per period" could be a realistic option.
In the meantime, Cordero and Mr. Gleason said they invite students to come out to Bringing Change to Roose.
According to Cordero, the club is paired with project Safe Space, and its goal is to give others the chance to freely "talk about mental health and ways to like improve the school." She added "I hope they learn about … different types of mental illness or, like, ways to cope with their own mental health and keep themselves healthy.
Mr. Gleason said he also hoped the club would help members leave a bit happier each time.
For member and senior Emma Allen, the club is a safe space.
"It allows for me and other members to have a safe space to discuss mental health and help each other learn healthy coping mechanisms. I think one of the most impactful aspects of it all is just not feeling alone when you are going through something rough" Allen said.
Bring Change to Roose meets every Monday from 3:30 to 4:30 in Room 205.

About the Writer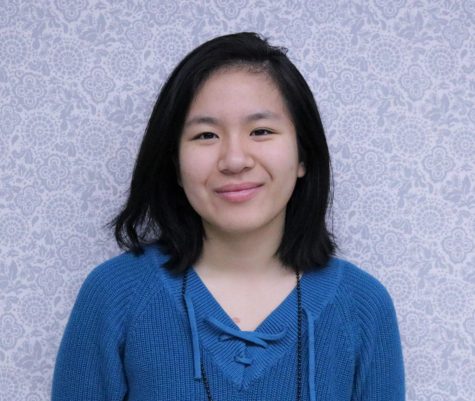 Vivian Chan, Staff Writer
Vivian Chan, a Science and Technology Senior at Eleanor Roosevelt High School, is a member of the school's Journalism class.

Her interests are vast...