PGCPS Chief Executive Officer Kevin Maxwell Resigns From Position
Hang on for a minute...we're trying to find some more stories you might like.
On May 1, 2018, Dr. Kevin M. Maxwell resigned from his position as Chief Executive Officer of Prince George's County Public Schools, as detailed by the bulletin PGCPS sent out.
The bulletin was in the form of an open letter written by Dr. Maxwell. In it, he stated that he has "decided to focus on my transition from Prince George's County Public Schools…I will work with the Prince George's County Board of Education on a plan to continue student progress and achievement. My Administration will focus on ending this school year on a strong note."
Dr. Maxwell grew up and attended school in Prince George's County. He received his PhD in Language, Literacy, and Culture from University of Maryland Baltimore County (UMBC) and his bachelor's and master's degrees from the University of Maryland in College Park (UMCP). Before becoming superintendent of PGCPS, he was a teacher at Crossland High School, Buck Lodge Middle School, and Northwestern High School, respectively. "[He] has focused on raising student achievement, increasing student participation in rigorous coursework and engaging state, county and local stakeholders," the PGCPS website reported. He also worked as "a Community Superintendent and principal for Montgomery County Public Schools" and "as Superintendent for Anne Arundel County Public Schools from 2006 to 2013."
In 2013, Dr. Maxwell was appointed Chief Executive Officer of PGCPS. He was deemed Maryland Superintendent of the Year by the Public School Superintendents' Association of Maryland (PSSAM) in 2014. In 2017, he was re-appointed to the position, making him the first PGCPS superintendent in over 25 years to serve a second term. PGCPS wrote that "[a]s CEO, Dr. Maxwell has focused on arts integration, language immersion, environmental literacy and increasing student safety and supports." Changes in PGCPS that occurred under his management include "significantly increased student enrollment and expanded access to full-day prekindergarten, dual enrollment programs, specialty offerings and opportunities in higher education and the workplace."
Mr. Clinton Shands, the assistant principal at Eleanor Roosevelt High School, said that Maxwell's leaving will mean that "everything's going to change…any time that we have someone in the leadership role as the CEO leave schools, it brings inconsistencies. We no longer have a body that has been consistent over the years so we now have to change. We're going to have to start all over with a brand new CEO. That is always a difficult task, regardless of the reason why the CEO is leaving."
As to the reason behind Dr. Maxwell's stepping down, "only [Dr. Maxwell] knows better than we do…I guess it was in his best interest, or in the best interest of the school system. I am neither happy nor sad. I am only disappointed, because now we have to start all over again," said Mr. Shands. "We don't know what's going to happen. We don't know who's going to get picked [as the new CEO], we don't know the selection process, we don't know what different projects or mission will be the new CEO's for the school system, so everything's going to change. Everything's going to change.
"The good thing," Mr. Shands concluded, "about Roosevelt, and other schools, [is that] even though things may change above us, the train will still continue to run…I've known Dr. Maxwell for a while. It's unfortunate that 'this' has brought an end — whatever 'this' is — to his tenure here. I wish him the best in his endeavors, and I just hope that whatever comes his way, or whatever comes our way, will always be in the best interest of the students."
Dr. Maxwell's open letter about his resignation spurred a second open letter, "represent[ing] the consensus opinion of an overwhelming majority of the Board Members." Details about Dr. Maxwell's transition will be publicized around the end of the school year, after they are finalized. The PGCPS urges "every member of our community to pause, reflect, and find a way to work together for the greater good of Prince George's County" and to "share your feedback as we work to improve our school district by emailing your comments to [email protected]."

About the Writer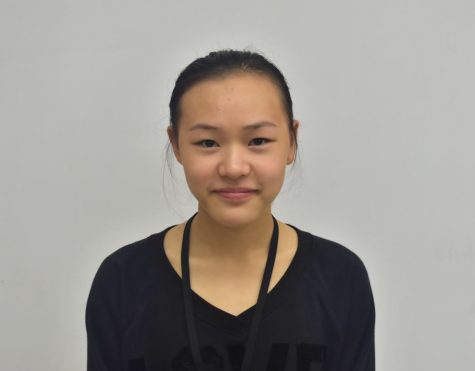 Bessie Huang, Co-Editor-in-Chief
Bessie Huang has been writing for The Raider Review since her freshman year. She has written a variety of articles for the newspaper, including book reviews,...