Reaction to Kanye West Remarks
Hang on for a minute...we're trying to find some more stories you might like.
On Tuesday May 1st, rapper and designer Kanye West brought negative attention to himself during a TMZ Live appearance. West made controversial comments about slavery and also released a new song titled "Ye vs the People."
Kanye West has won 21 Grammy awards and has multiple platinum albums, some of West's popular songs being "Through the Wire," "Good Life," and "Real Friends" to name a few. According to the TMZ Newsroom, West said "When you hear about slavery… For 400 years? That sounds like a choice." I believe West is entitled to his opinion, but this is just ignorance and it is obvious he has not done creditable research.
TMZ staff member Van Lathan, who was listening during West's rant had a instant criticizing response. However, Kanye's comment does not surprise me; in my opinion Kanye West has always been controversial in the media since his mother Donda West passed away in 2007 from coronary artery disease due to consequences of surgical procedures.
In West's new song "Ye vs the People," he quotes United States President Donald Trump phrase "Make America Great Again." Then adds "had a negative reception/I took it, wore it, rocked it, gave it a new direction/Added empathy, care and love and affection." Also, West posted on Twitter before the release of the song a photo of himself in a Make America Great Again hat. The flow of the song is excellent, however, Kanye West needs to stick to music and leave political issues alone. With his recent comments I must say I miss the old Kanye.

About the Writer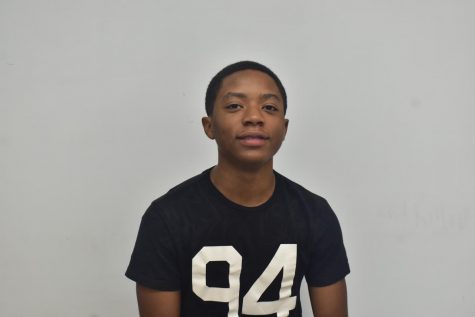 Kobe Broadwater, Sports Editor
Kobe is a junior at Eleanor Roosevelt high school and sports editor.  He enjoys Chick Fil A's fries and lemonade. Kobe enjoys sports and pursuing on becoming...