Album Review: KOD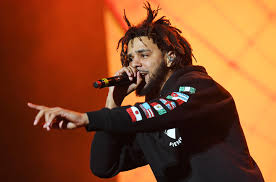 Hang on for a minute...we're trying to find some more stories you might like.
Jermaine Lamarr Cole announced on April 16 that he would release his fifth studio album KOD on April 20. KOD is predicted to hit No.1 on Billboard before the week is over.
J.Cole has established himself in hip hop, receiving numerous awards including achieving double platinum without any features. KOD, which stands for King Overdose or Kids on Drugs, explores the vices of his fame and wealthy, the ways people deal with addiction, and attempts to give advice to new rappers on how to deal with their fame and power.
Senior Justin said that KOD "gave some beautiful lessons" on the subjects of drugs and romantic relationships. J.Cole is known for having a realistic and complex message on the topics of race, money, and addiction through his lyrics. However, some believe that J.Cole has become repetitive as an artist and hasn't shown much growth since his last album. Junior Laura Espinal said, "I thought it was good but compared to his other stuff it wasn't like amazing, but I still liked it." Some also believe through his age and experience as a successful artist, he has grown into an older brother figure to younger new rappers. On his track 1985, he offers advice to the next generation of rappers to not fall into the pits of fame and to invest in a future that may leave a positive legacy for the next generation to follow.
KOD features a reoccurring theme where he talks about drugs and the problems it causes. According to Window Pain, he argues that instead of solving problems with medication, teenagers, kids, and adults should meditate and find the root of their problems. On the track he features an unnamed kid who says "God is trying to, um, warn, warn us. Or teach us a lesson that we need to learn." Junior Derica Compton said that she thought the album overall was "mainly talking about kids not doing drugs, but then he was like, but I do drugs as well. So I was mostly confused."
KOD has mixed reviews, but overall it has received positive reviews for addressing complex topics of drug addiction and its relationship with violence, race, and how to deal with overwhelming power and money.

About the Writer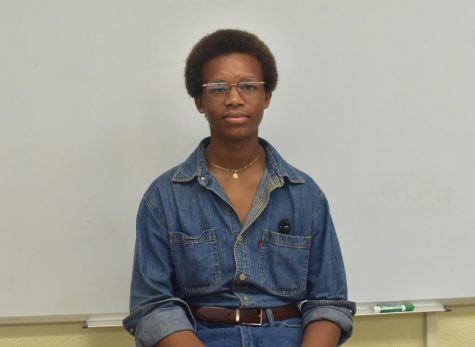 Darius Foster, Photography Editor
Darius Foster is a junior and the photography editor and staff cartoonist for The Raider Review.