Which College Should You Attend?
As time whines down and May 1st swiftly approaches it's time for Seniors to pick which college/university they want to attend. This decision can alter your life completely and change everything as you know it
Even though it may be a scary process, you should be excited that you are taking that big step toward your future. Making the decision on which school to attend may be a hard choice, so here are some tips to ease your decision process.
Know yourself. This is a  very important decision and if you don't know who you are then you don't know who you want to become. Take some time and think about what you see yourself doing in the future. What's going to make you happy at the end of the day. Always remember to follow your heart and your dreams because your life is about you.
Know the schools. Research is key. Look up all the schools that you were accepted to and find out what they are known for. If you want to study education try a school that is known for having a great education program. Tour the campus whether it be virtually or in person.  It is also important to decide what size school you'd like to attend.
Go for the money. College can be very expensive and you don't want to graduate with over 100,000 dollars in  debt. Go to the school that offers you the most or whichever has the cheapest tuition. Look for a school that is willing to offer you the best financial aid or scholarship. Remember you have to pay for tuition, room & board, meal plans, and books plus more.
Consider where you want to live. You have to make the decision if you want to stay in state or go out of state.  Remember some schools have a separate and higher tuition for out of state students. Make sure whatever certifications that you might earn out of state are accepted in other places, you never know if you would want to move in the future and might need that certification elsewhere.
Take your time. This is your life, if you don't think college is right for you then find what you think is. Whether  you want to learn a trade instead of gaining a degree, or joining the military. There are so many options out there other than college so go find whats best for you. If the process becomes too overwhelming remember there isn't anything wrong with taking a Gap year and finding yourself. Make sure you do what you feel is right for your life.
About the Writer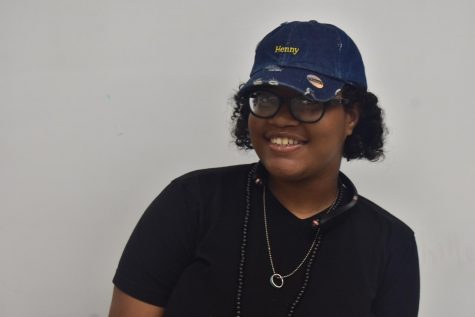 Angel Major, Student Life Editor
Angel Major is a senior at Eleanor Roosevelt High School. She enjoys baking for her business Touched by Angel Bakery.  Her favorite subjects are English...