Netflix Original On My Block Season 1 Review
Hang on for a minute...we're trying to find some more stories you might like.
On My Block, is a Netflix original comedy-drama about four teens transitioning to high school in South Los Angeles, a territory fought over by two gangs.
Rotten Tomatoes gave the show 93% with audience scores saying 99% liked it, but I feel as though I'm definitely on the opposite side of the fence. Now I don't the show is bad but I also don't think it's praise is warranted.
To start off with the positives, the shows main characters do actually look like teenagers which is rare to see. These kids are transitioning from 8th to 9th grade and actually look the part. They look so believable that it makes some scenes feel a little uncomfortable. When looking up the ages of these actors I was really surprised. The youngest looking actors were over 20. This casting really does help with the immersion that these are young kids in high school. Though the casting of a known Trump supporter playing as a Mexican, whose parents were deported does seem a little distasteful.
Another positive was the season finale. The last episode is the best in the series showing major character development and wrapping up the subplots in a cliffhanger to the already renewed second season.
On My Block is listed as a comedy-drama and emphasis on comedy. Or at least kind of funny. A lot of the jokes of the show are awkward and out of place as our characters are portraying 14 year-olds.
A specific character in mind being Oscar, Caesar's older brother, and gang leader. He has a great scene at a Halloween party and you feel that he really is an intimidating gang member just for them to ruin it in the following episode where we have a very awkward and pedophilic joke that ruins it the immersion that the previous episode built.
And that's the biggest problem with the show, immersion is constantly broken. The one negative review on Rotten Tomatoes came from Top Critic, Mike Hale of New York Times. Hale takes the words right out of my mouth saying "The shifts from football game-high jinks or a character's apple-bong-toking Abuelita to the question of whether to shoot another teenager in the head are disconcerting, to say the least." This is probably why the last two episodes were my favorite, the annoying subplots were wrapping up and the forced in-jokes were closing and we see major character development. Jamal being a character I hated the whole series ended up being my favorite.
On the other hand, I feel On My Block isn't a bad series. However, I think too many problems with it are overlooked. Out of 15 reviews, there was only one going against the grain and coincidentally it coincides with my own. In my opinion, this series is more fit for the modern media consumer, along with shows like Grown-ish, another series and I feel it receives too much praise. It's not bad but if you think too much about it you most likely won't enjoy it as much as everyone else.
Overall, the last two episodes really gave me somewhat curious and excited for the next season. Hopefully, if the creators fix some of the issues that lurk, this show could be something special.

About the Writer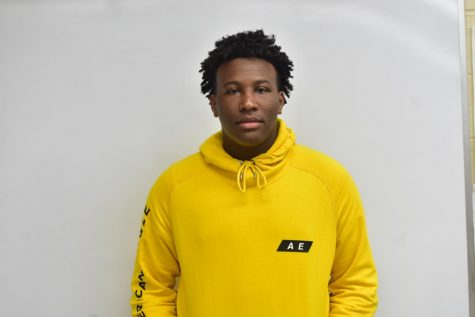 Ethan Philpott, Arts & Entertainment Editor
Ethan Philpott is a senior and the Arts & Entertainment Editor. Ethan plans on studying journalism in college next year, and would like to report on...