"Black Panther" Tops "Titanic" On All Time Highest Grossing Films
Hang on for a minute...we're trying to find some more stories you might like.
As of last week, according to CNN, Marvel Studios has now made $665.4 million domestically with Black Panther, which makes it the third-highest grossing film in North American history, only trailing Star Wars: The Force Awakens and Avatar.
In its 8th week out in the box office Black Panther, which was released February 16, still managed to grab $8.7 million, getting the fourth spot at the box office that week. That $8.7 million is also what pushes Black Panther to $665.6 million, which tops Titanic's $659 million, but still leaves a large gap behind Star Wars: The Force Awakens $760 million and Avatar's $936.7 million.
Students and staff said that they felt representation and black audiences contributed to the success.
Sophomore Jourdan Page said she feels that representation definitely played a part. "It's a good movie but it only passed Titanic because black people went to see it," Page said.  She continued, "it's not one of the highest grossing movies because it was an exceptionally good film."
Senior Jaelen Hinnant said he felt that "the movie is good" but didn't feel as though it was "good enough for this achievement." Hinnant stated that he definitely feels "the black audience played a major part in the success of this film."
TV productions teacher Ms. Allison White said representation made this movie and that "as a black woman it feels great to witness such an achievement." This pride is definitely shared with many, "for a predominantly black cast to accomplish this." According to Ms. White , "it really shows that representation does matter."

About the Writer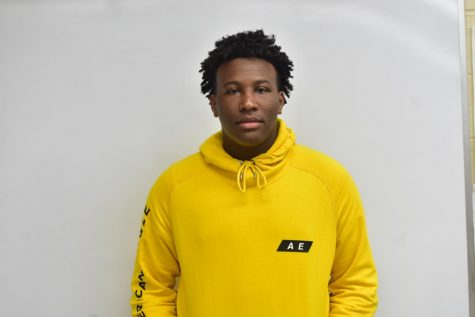 Ethan Philpott, Arts & Entertainment Editor
Ethan Philpott is a senior and the Arts & Entertainment Editor. Ethan plans on studying journalism in college next year, and would like to report on...