Former Redskins Quarterback Signed By Ravens
Hang on for a minute...we're trying to find some more stories you might like.
Once upon a time in the 2012 NFL Draft the Washington Redskins selected at the number two pick Robert Griffin III. On Tuesday April 5th the Baltimore Ravens signed RGIII to their roster.
According to junior Masius Anthony , a die-hard Ravens fan, "now we have a quarterback that is mobile." Asked about why he believes the Ravens chose RGIII over Kaepernick, he said "not really sure.. but I could infer because of all the bad media Kaepernick had, we don't want that attention on our team." Anthony added " he personally does not like the decision because of how often RGIII is injured."
The Ravens brought in RGIII to back up 2012 Super Bowl MVP quarterback Joe Flacco. The former Redskins starting quarterback and Pro Bowler has been looking to bounce back since his successful rookie season ending in a knee injury.  Junior Ross Strobert said "I think the Ravens will have safe back-up now that RGIII is here.. however the impact won't be substantial, Flacco will be starting."
According to Junior Tyler Hampton"I don't see RGIII staying long, especially if Flacco stays healthy." Hampton said "RGIII brings speed and a little of youth to the Ravens offense."
Griffin's one year contract, according to NFL Network sportswriter Ian Rapoport, is worth 1 million dollars with a signing bonus. The former Heisman Trophy winner at Baylor University has not played since the 2016 football season with the Cleveland Browns. Now in pursuit of a new start and a healthy a career in Baltimore, RGIII is back in an NFL uniform.

About the Writer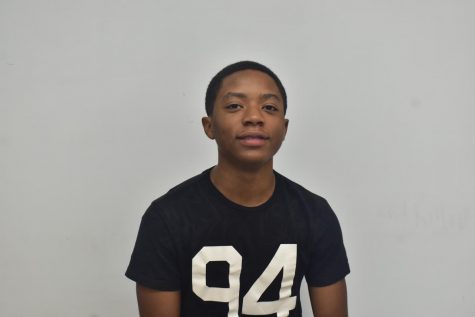 Kobe Broadwater, Sports Editor
Kobe is a junior at Eleanor Roosevelt high school and sports editor.  He enjoys Chick Fil A's fries and lemonade. Kobe enjoys sports and pursuing on becoming...